The electric car market continues to grow in our country as well as in the rest of the world. While brands are launching their new electric models, high SCT rates negatively affect prices. With the SCT base update made today, prices have dropped a bit. Subaru Solterra is among these models.
Electric model offered with discounts exceeding 300 thousand TL
Standing out as Subaru's first electric model, Solterra stands out with its design and dual-engine layout. The price of the new electric SUV model has also dropped significantly with the update. With the new regulation, Solterra's SCT rate has dropped from 40 percent to 10 percent.
With the increase in the excise tax base, the price of Solterra has been reduced by more than 300 thousand TL. Accordingly, the price of Solterra e-Xtreme, which was 1 million 732 thousand 699 TL, decreased to 1 million 409 thousand 402 TL after the update. The price of Solterra e-Xclusive, which was 1 million 831 thousand 389 TL, decreased to 1 million 516 thousand 358 TL. Solterra e-Xcellent, which is at the top of the model range, is 1 million 928 thousand 378 TL, and now it is calculated as 1 million 596 thousand 574 TL.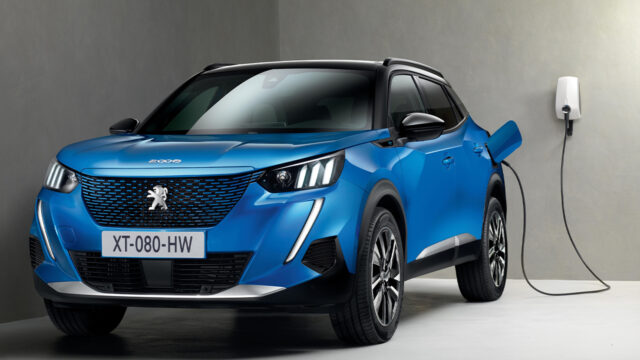 Discounted price for Peugeot e-2008 announced! Difference 270 thousand TL

With the new assessment update, the Peugeot e-2008 will now be priced at 10 percent SCT.
Solterra, which has an AWD (Continuous All-Wheel Drive) engine producing 160 kW of power (Approximately 215 horsepower) and 336 Nm of torque, can accelerate from 0 to 100 km / h in 6.9 seconds. The 71.4 kWh battery of the vehicle, which provides the possibility of filling from 10% to 80% in under 1 hour with the support of 150 kW DC fast charging, has a range of up to 466 km.
Subaru Solterra price list (March – 2023)
ModelFiyatSolterra e-Xtreme1 million 409 bin 402 TLSolterra e-Xclusive1 million 516 bin 358 TLSolterra e-Xcellent1 million 596 bin 574 TL
Subaru Solterra is among the cars that benefited most from the update of the electric vehicle SCT limit. The electric model of the Japanese manufacturer is offered with discounts exceeding 300 thousand TL. So what do you think about Subaru's electric model Solterra and its price after the SCT update? You can share your views with us in the comments section.