Now Bedrock players can also try out the features of the next major update.
The Minecraft Bedrock team has released the first beta version of update 1.19.80. Test build 1.19.80.20, available in Minecraft Beta and Minecraft Preview, allows you to try out some of the features of the major Trails & Tales update, and also adds an editor to the game.
Players on Xbox, iOS, and devices running Windows 10/11 can check out the new content. The beta version is not released on PlayStation, the test version for Android will be available after March 13th.
And here's another story
Instructions for installing the beta version can be found here. How to run preview versions is described here.
Main changes of beta 1.19.80.20 for Minecraft Bedrock
Added a new biome, cherry grove: The biome is generated in the mountains, new cherry trees grow here. Added a block of rose petals. Added items and blocks that can be crafted from cherry wood. In terms of mechanics, they are the same as those made from other types of wood. The neck of the new Archeology item, the pot, has been changed. Pots will not stack in the inventory, other blocks can no longer be attached to the side walls of the pot. Changed the recipe for crafting a brush: now you need a feather, a copper ingot and a stick lined up vertically.Suspicious sand blocks can no longer become waterlogged.After being destroyed with a brush, a suspicious sand block becomes a regular sand block.Suspicious sand blocks can now connect with fences.Blocks that did not emit particles when destroyed by a piston now emit them. Camels stopped running when they hit a rideable object. Now in the settings you can disable the ability to sneak in areas below one and a half blocks high. There is a new death screen. It looks like this.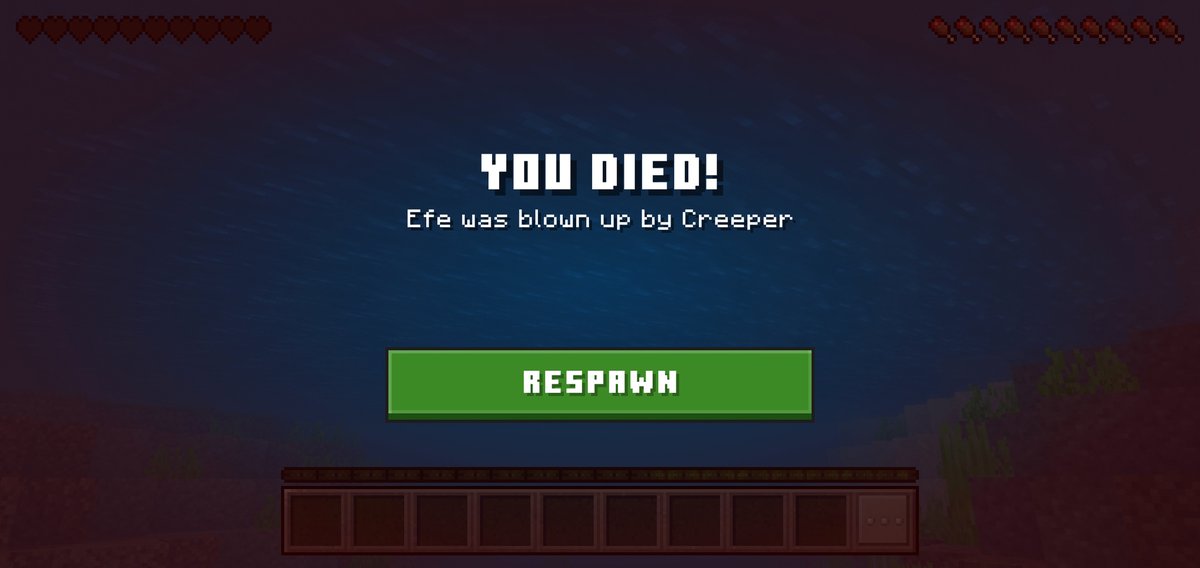 Flowers now re-draw immediately after placing them in a pot. You can no longer sneak while flying. Fixed the transition between swimming and walking animations. In VR mode, black borders will no longer appear around partial blocks. The health increase effect will no longer fully restore health after effect completed. Campfire sounds are louder and clearer. Fixed rendering of multiple light sources in ray tracing mode. Improved touch controls. Fixed bugs related to model intersections. villagers will generate green particles. Hoglins, polar bears and spiders can no longer climb into boats and boats with chests.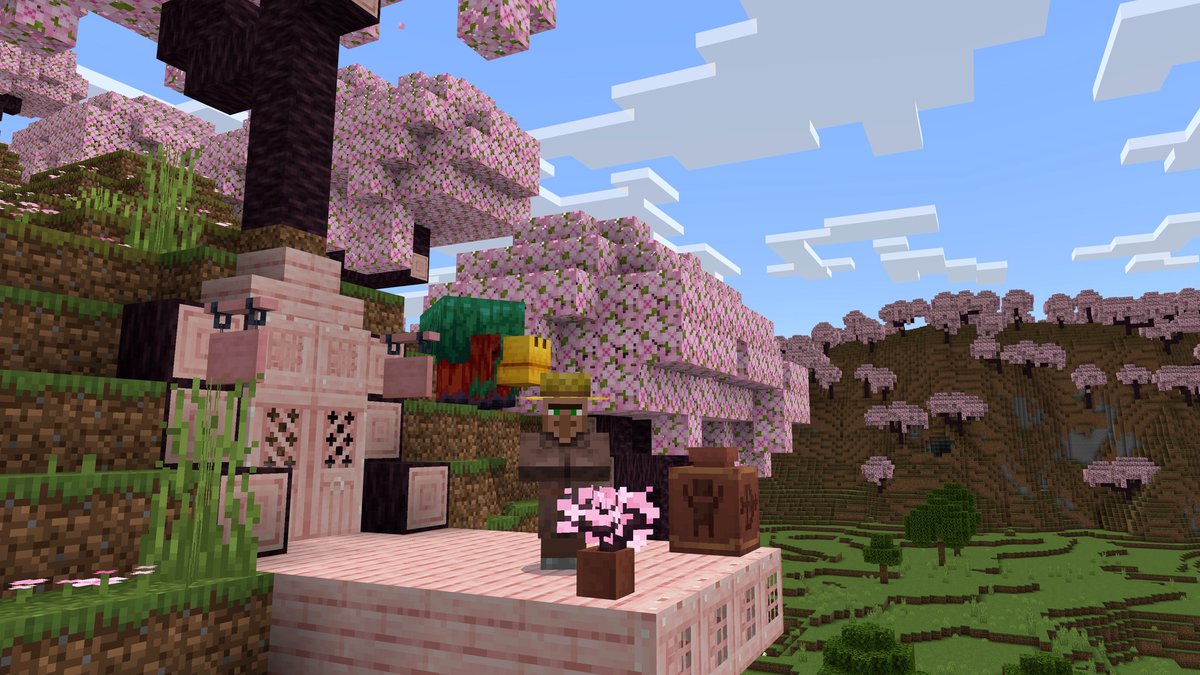 A test version of the built-in world editor has appeared. The editor is at an early stage of development, its functionality will be expanded. Full instructions for using the editor are published here. The current version of the editor only works on PC.
This is interesting