The Vivo X90 Pro is the brand's newest flagship. This high-end smartphone has significant assets to seduce the general public, and is already cheaper: 1,099 euros against 1,199 euros.
Le Vivo X90 Pro // Source : Robin Wycke – Aroged
Released recently, the Vivo X90 Pro is Vivo's flagship in France. This model is less prestigious than its predecessor, but does not lack assets for all that. Its good performance, its fast charging, its design as well as its easy to understand interface make it a very recommendable smartphone. And, for its release, it is trading with 100 euros less.
A few words about the Vivo X90 Pro
A neat design with a well-made screen A convincing main photo sensor High-end performance with the Dimensity 9200 Very fast charging: 120 W
Launched at 1,199 euros, the Vivo X90 benefits from a 100 euro discount once added to the basket, and drops to 1,099 euros on the Darty site. We find the same offer at Fnac, but only for members.
Screenshot of the basket with the Vivo X90 Pro // Source: Darty
If the offer mentioned in this article is no longer available after that, please take a look below to find other promotions for the Vivo X90 Pro. The table updates automatically.
Where to buy the
Vivo X90 Pro at the best price?
To take full advantage of the Vivo X90 Pro, you can find the best 5G plans of the moment at this address.
A powerful smartphone with a neat look
The Vivo X90 Pro follows the main lines of its predecessor, the Vivo X80 Pro. We find a large format smartphone with a curved screen on the sides and thin borders at the top and bottom of the screen. It has a large 6.78-inch screen with AMOLED technology and Full HD + definition. It's unfortunate that the 120Hz refresh rate isn't variable.
When most 2023 smartphones are equipped with the latest chip from Qualcomm, Vivo has chosen to integrate a MediaTek Dimensity 9200 chip, coupled with 12 GB of RAM. This configuration proves to be as fluid on a daily basis as the best chips from Qualcomm. The whole thing works wonders, whether in web browsing, for scrolling on social networks or in the most graphically demanding mobile games, without suffering any slowdowns. Supplied with Android 13 and the Funtouch OS 13 interface, the user experience is smooth and easy to learn.
which is not flawless
With a fairly large module on the back, the Vivo X90 Pro reveals three photo sensors, with a 1-inch main sensor. In good conditions, the shots are impeccable. On the other hand, the X90 Pro ignores the telephoto lens and is more irregular in poor conditions.
Regarding autonomy, the Vivo X90 Pro increases the battery capacity to 4,870 mAh against 4,700 mAh on the X80 Pro, this remains a bit light compared to some better off competitors, such as the OnePlus 11 for example. All in all, you can count on a good day's worth of use with heavy use. This small defect is forgotten thanks to its compatibility with the 120W fast charge, which allows the phone to be charged 100% in 25 minutes. Finally, it is also compatible with wireless charging up to a power of 50 W, and with reverse wireless charging to recharge wireless headphones for example.
For more details, here is our full review of the Vivo X90 Pro.
8 /10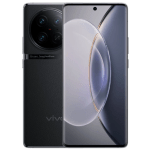 To choose your next phone according to your budget: high-end, value for money or cheap, we invite you to read our comparison of the best smartphones of the moment.
To follow us, we invite you to download our Android and iOS application. You can read our articles, files, and watch our latest YouTube videos.