Zelda and Link made it to the finals but did not do well.
Leading up to the BAFTA Games Awards British Academy of Film and Television Arts tried to define the best gaming duo in history. Ordinary game fans voted, 16 pairs of characters took part in the confrontation.
An opponent was chosen for each pair, the winner of the vote competed with the next pair. Among the applicants were, for example, Mario and Luigi, Leon Kennedy and Ashley, Ratchet and Clank, Master Chief and Cortana.
As a result, the Link / Zelda pair turned out to be more popular than the Gordon Freeman / Alyx Vance pair, Mario and Luigi bypassed Ratchet and Clank, and the Resident Evil 4 heroes turned out to be less popular than the Sonic heroes.
The semi-finals were Link and Zelda from The Legend of Zelda and Banjo and Kazooie from the Banjo-Kazooie series. As a result, it was Banjo and Kazui who became the best gaming duet according to the players. It is noteworthy that the last part of the series was released back in 2008.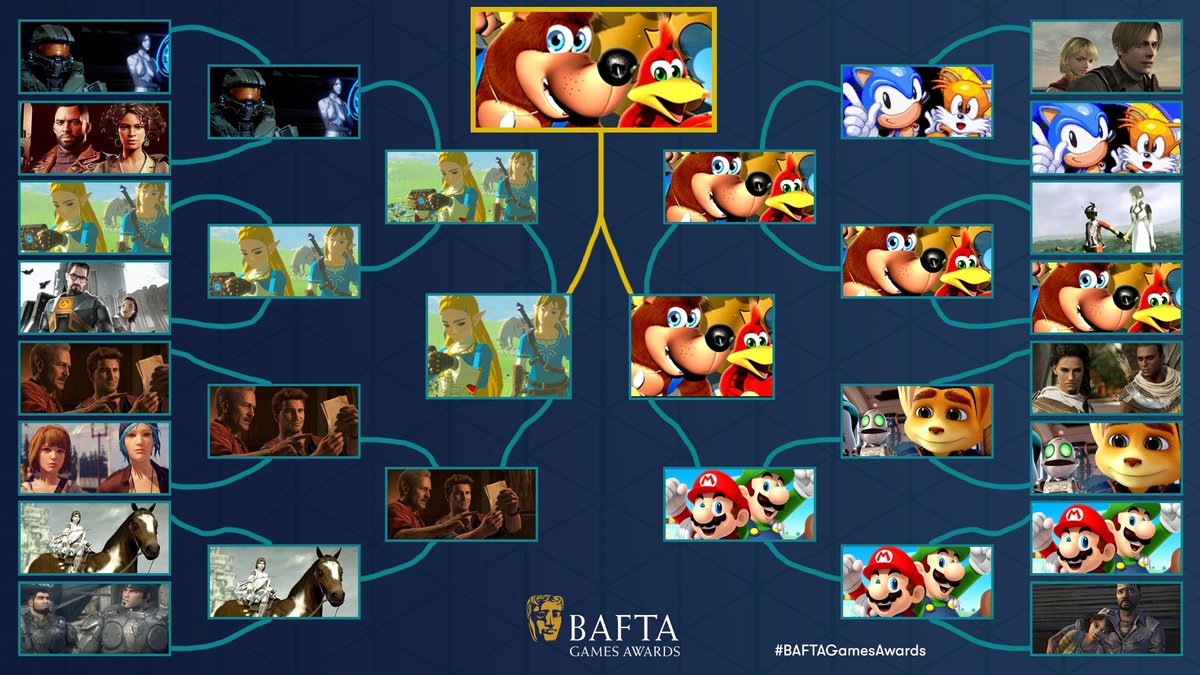 The winners of the BAFTA Games Awards will be announced on March 30th.
This is interesting