For example, about the unlucky breeder of basilisks.
A month after the release of Hogwarts Legacy, it suddenly became clear that there were newspapers in the wizarding world. It turns out that you can interact with the newspaperman standing in Hogsmeade, getting acquainted with the latest news from the magical world.
In almost a hundred hours spent in and around Hogwarts, it never occurred to us to talk to a newspaperman. It turned out to be in vain: he has a lot of funny stories about wizards and magic.
The first place is clearly occupied by a story about a sorceress who discovered that her old cat often roams to visit a neighbor. The owner thought that the cat went to visit to eat, but it turned out that the opposite was true.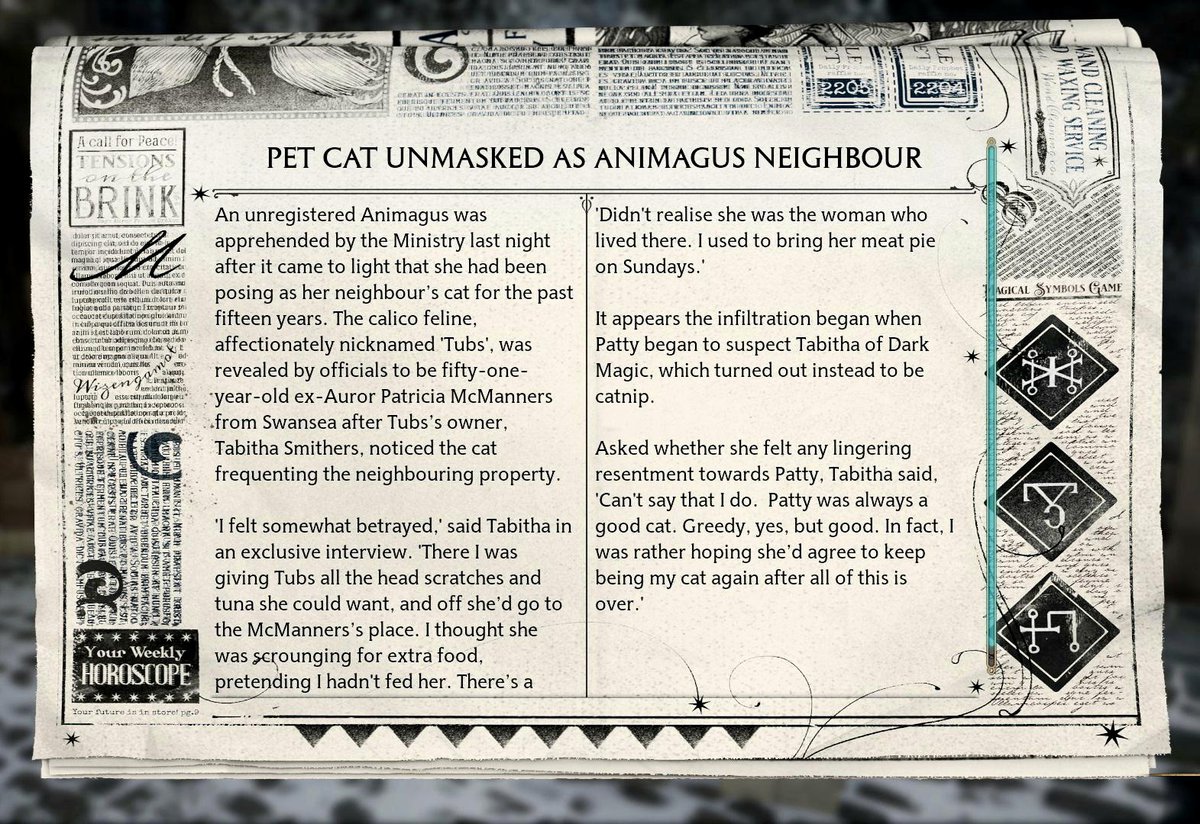 The investigation showed that under the guise of a cat, an Animagus aunt, who lives next door, was hiding. She posed as a house cat for 15 years; unfortunately we don't know why. But the "owner" of the cat would not mind if the deception continued.
We did not manage to come across a story about an animagus neighbor: in the current issue there was news about an unlucky basilisk breeder.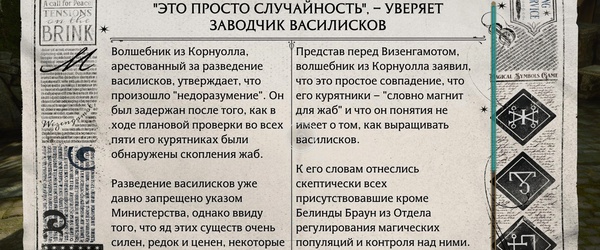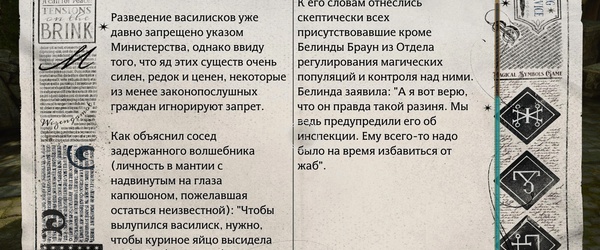 Along the way, it turned out that the newsboy's shop was working in a strange way. You can read newspapers in the central square of Hogsmeade (you fought the troll there), but the newspaperman appears and disappears.
We still do not understand at what point he appears – apparently, magic is involved here.
This is interesting