The size turned out to be exactly the same as the previous generation card.
At the GTC conference, Nvidia announced the RTX 4000 SFF graphics card. This is a professional accelerator that uses the Ada architecture found in regular next generation Nvidia graphics cards.
The RTX 4000 SFF has very modest dimensions: the card is about 16 centimeters long and less than 7 centimeters high. The device occupies two slots.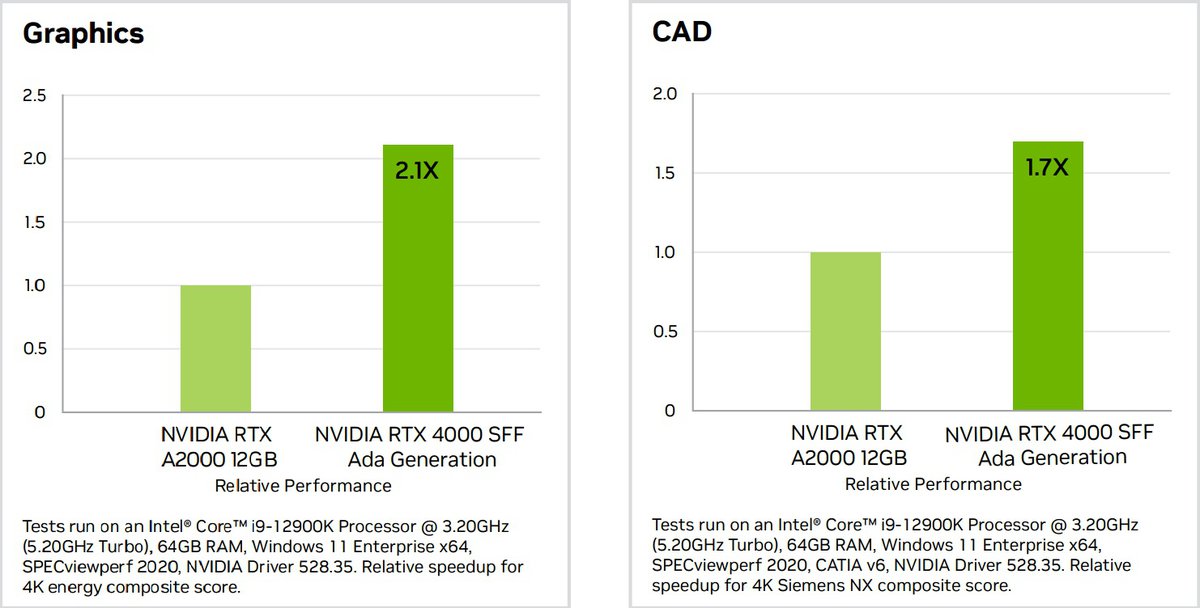 The accelerator of the previous generation, RTX A2000, had exactly the same dimensions. The new graphics card could be up to two times faster than the RTX A2000.
On board, the RTX 4000 has 6144 CUDA cores and 20 gigabytes of GDDR6 memory. For comparison: a full-fledged RTX 6000 accelerator is already equipped with 18174 CUDA cores and 48 gigabytes of fast GDDR6X memory. But the power consumption of the new card is only 70 watts.
The cost of the RTX 4000 has not yet been announced. Sales should start before the end of March 2023.
This is interesting