It remains to attach the engines – and you can fly. Almost.
NASA engineers continue to assemble the Space Launch System launch vehicle, which will send the Artemis 2 mission to the moon. The agency released a photo of the rocket's main stage; its assembly is almost complete.
To complete the assembly, it remains to attach four engines and two solid-fuel boosters to the stage. As explained by NASA, assembling the engine section is the most difficult part of mounting the rocket, engineers will have to lay kilometers of cables and install hundreds of sensors.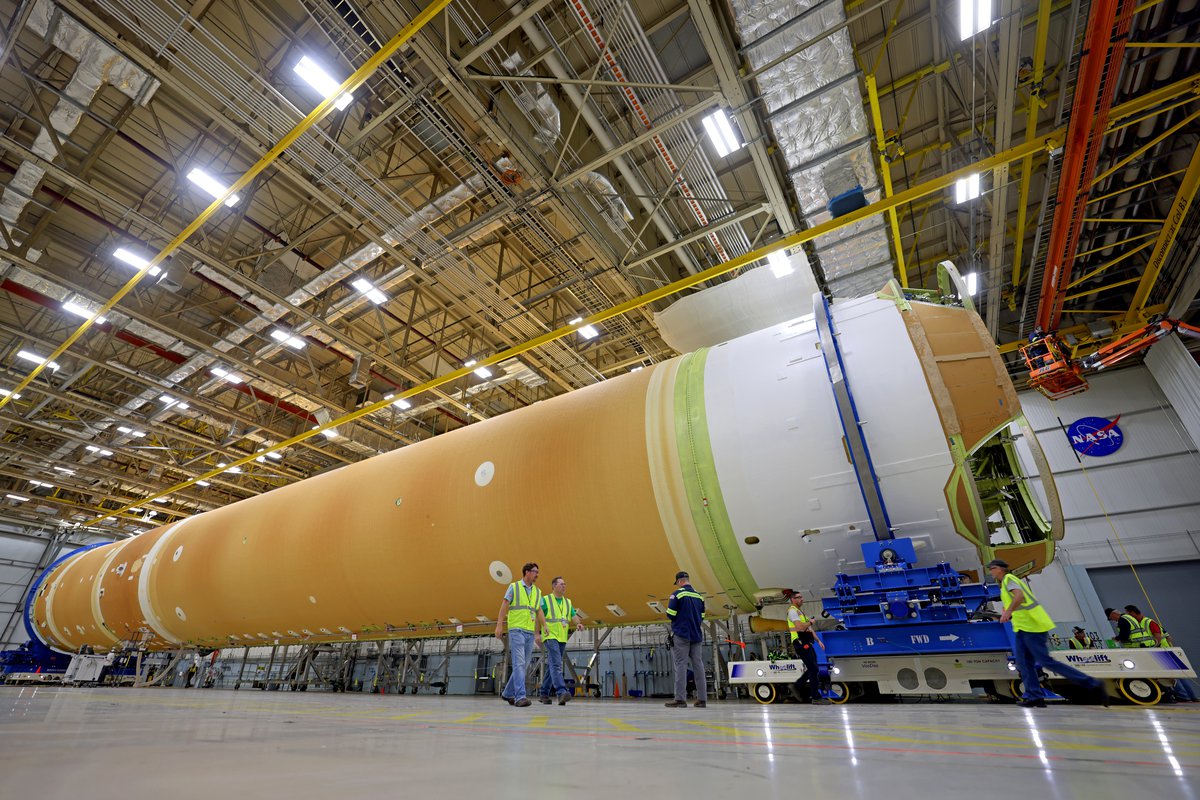 The Space Launch System will launch four astronauts to the moon. As part of the Artemis 2 mission, there are no plans to land on the surface of the Earth's satellite, but in the future NASA hopes to deliver people to the Moon.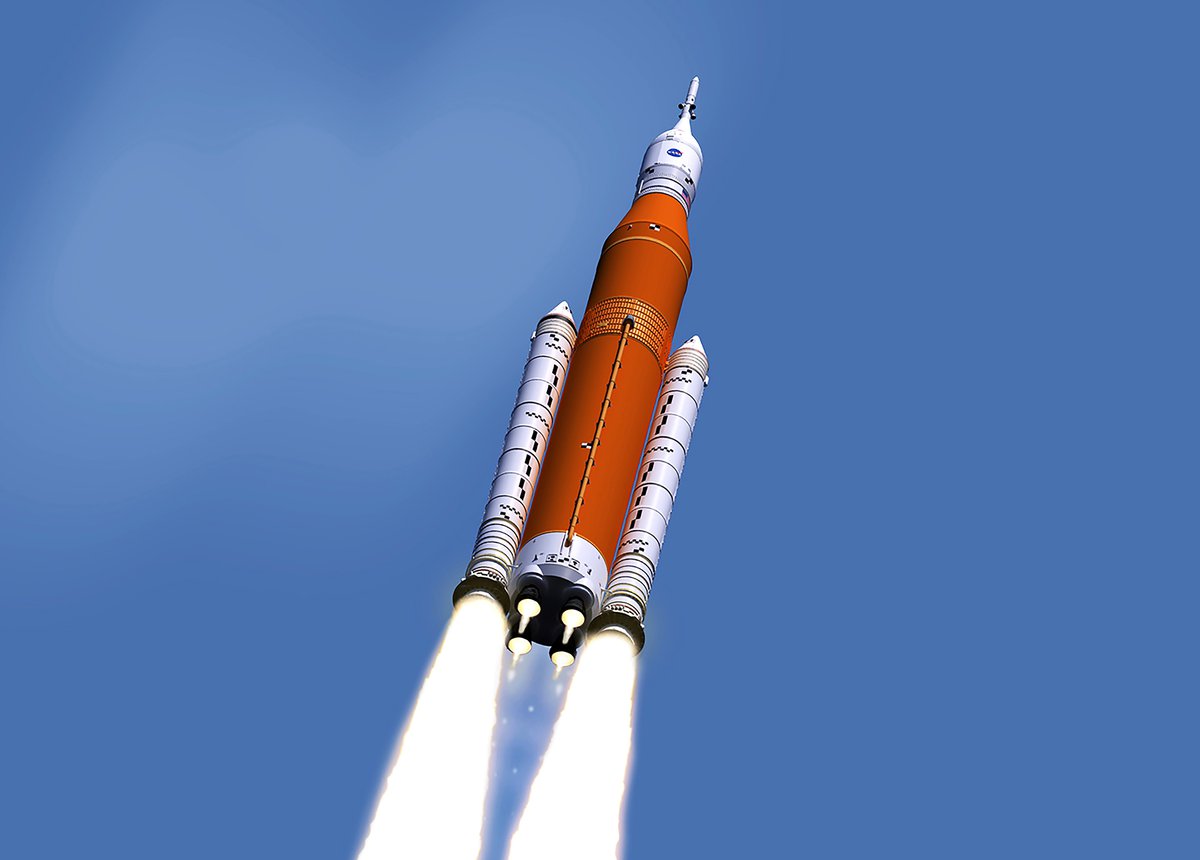 When assembled, the rocket will look like this
The launch of the Artemis 2 mission is tentatively scheduled for 2024. If the launch is successful, then the Artemis 3 mission, in which a man will again land on the moon, may take place in 2025.
This is interesting