Here's where to find the Golden Chicken Egg for the Egg Hunt quest in Resident Evil 4 Remake.
Where can I find the Egg Hunt quest?
To find the blue note with this quest, you need to get to chapter 4 of the story. The note is pinned to the wall near the place where you board the boat for the first time in this chapter.
From the note, you will learn that the merchant is looking for a rare golden chicken egg. If you bring it in and sell it, you will receive 3 spinels as a reward for completing this quest.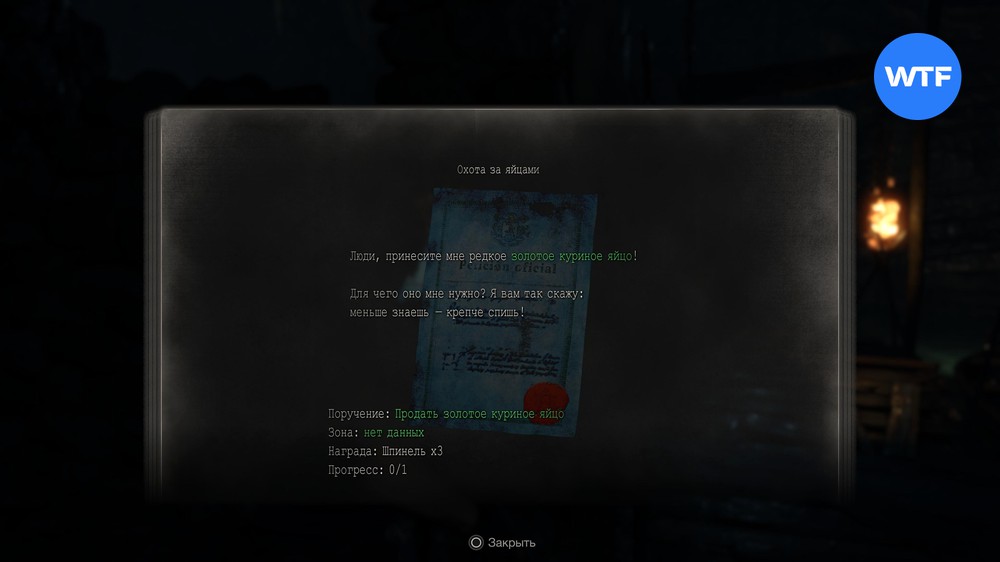 Where can I find the golden chicken egg?
To find a golden chicken egg, get on a boat and go to a small pier in the eastern part of the lake. There you will find a chicken farm, as well as one of the treasures.
Carefully inspect the ground near the fence and find the desired egg (see screenshot 2). You can also collect normal eggs here and use them to restore Leon's health.
To complete the Egg Hunt quest, go to the nearest merchant in the southern part of the lake and sell him a golden chicken egg for 9,000 pesetas. After that, you will receive 3 spinels as a reward.
This is interesting