It would be funny if it was prepared specifically for the documentary.
Disney has released Building the World of Pandora, a documentary about the filming of Avatar 2. At the beginning of Building the World of Pandora, a fragment of the script for the next installment of the franchise flickers; fans who noticed the pages immediately studied the text.
The fans had only one turn of the script at their disposal, and some fragments of the words did not fit into the frame. However, this was enough to understand something:
It seems that Jake Sully and Quaritch have become somewhat closer over their concern for Spider (Jake's adopted son is Quaritch's biological child). Spider has somehow become accustomed to the atmosphere of Pandora. She knocks out ordinary people, but as a result of some event, the boy can now live on the planet without a mask. Sally and his family return to the house where they lived at the beginning of Avatar 2. But there is a problem: Neytiri is injured. The RDA is building some very large device. The script mentions a new character, Va'ru.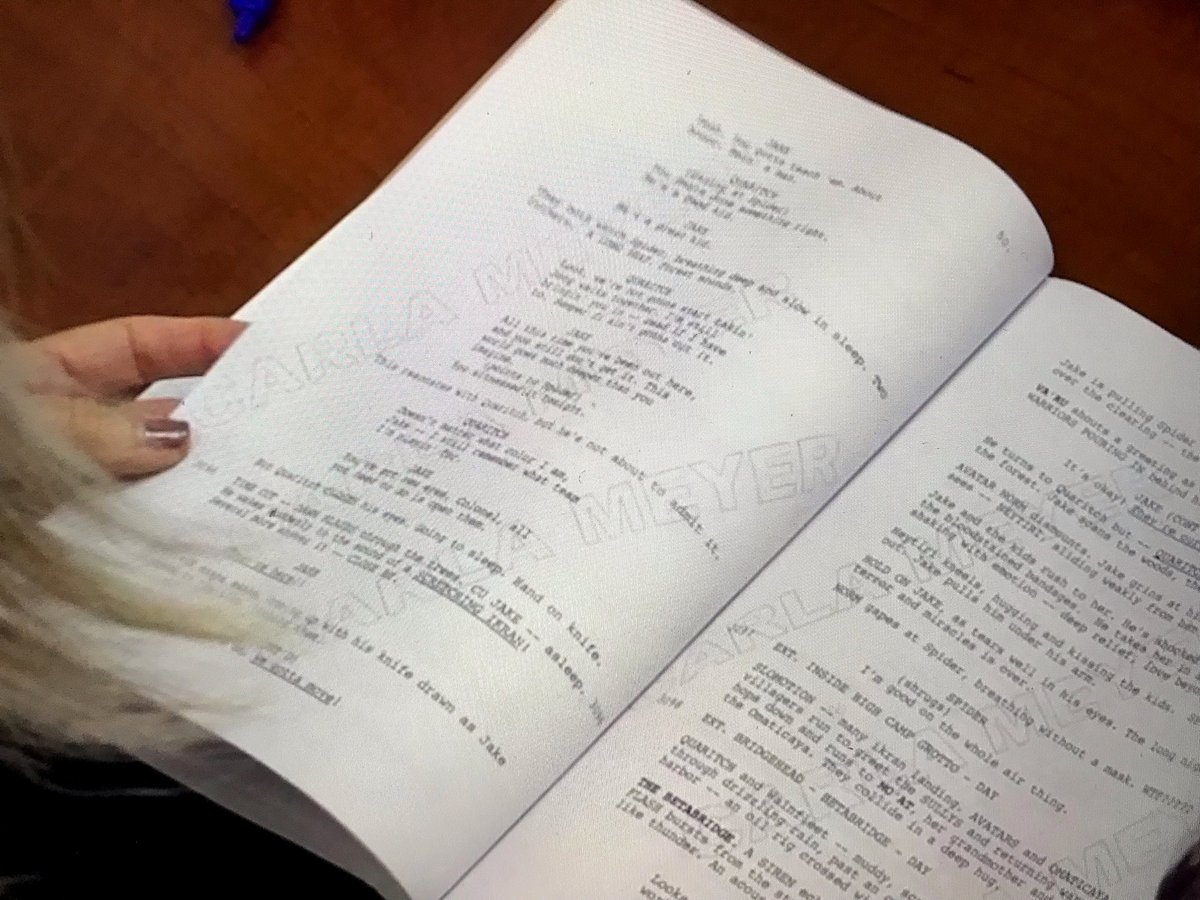 Fans admit that the script was not included in the documentary through an oversight. Perhaps this text was written specifically for the video to mislead viewers, and the plot of Avatar 3 will develop in a different direction.
Avatar 3 will not premiere until December 2024.
This is interesting