It is assumed that Candace was moved from the event to the banner.
Insider Tao published Estimated composition of both Genshin Impact Update 3.6 banners. Previously, insiders reported about characters with 5 stars, rarity, now there is information about heroes with 4 stars of rarity.
An interesting point: it is claimed that Kandakia will fall into the banner. Previously, it was believed that the character would be given free of charge as part of update 3.6, then Kandakia was allegedly changed to Faruzan.
According to Tao, the banner order is still expected to be reversed in Update 3.6. Normally, new heroes will end up in the first banner, but this time, the first banner will consist entirely of reruns.
First banner update 3.6
Nahida (5 stars, dendro, reran) Neelu (5 stars, hydro, reran) Dori (4 stars, electro, reran) Kuki Shinobu (4 stars, electro, reran) Layla (4 stars, cryo, reran) .
Second banner update 3.6
Bai Zhu (5 stars, dendro, new hero). Gan Yu (5 stars, cryo, reran). Fischl (4 stars, electro, reran). Kaveh (4 stars, dendro, reran). Kandakia (4 stars, hydro, rerun).
The insider also recalled which characters to expect in the next updates. Patch 3.7 may introduce the cat girl Kirara into Genshin Impact, patch 3.8 may introduce an unnamed girl character from Inazuma.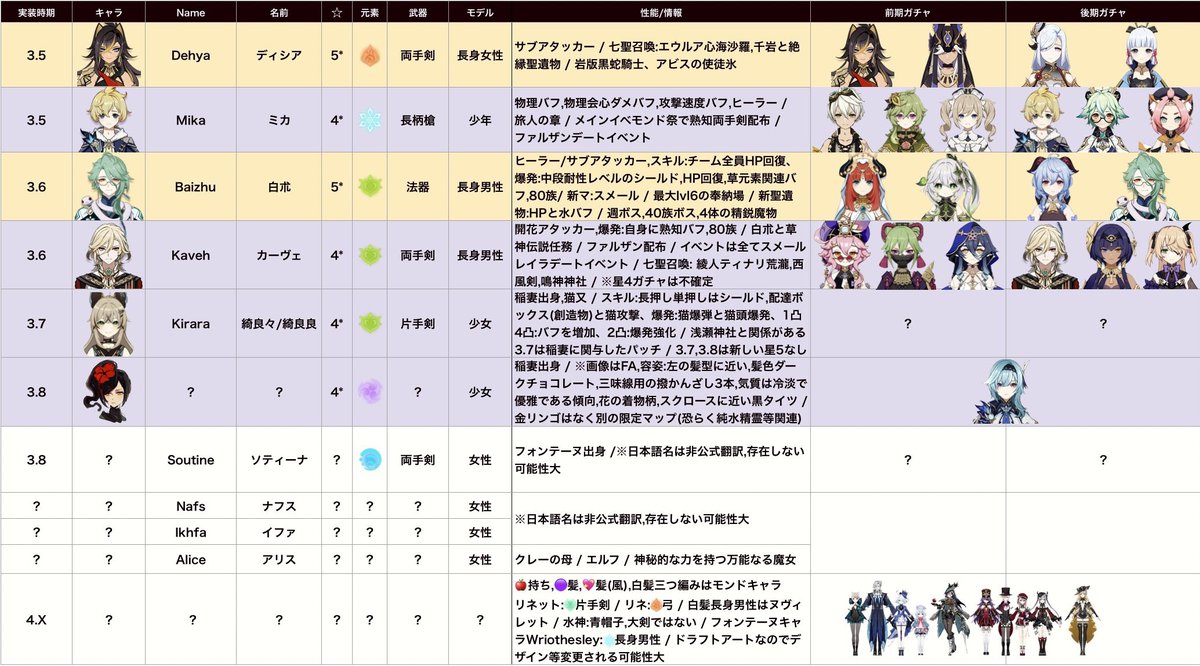 The presentation of update 3.6 for Genshin Impact will take place on March 31st. The update itself will be released on April 12.
This is interesting