Every month, Aroged's editorial staff tests wireless headphones and earphones. We have concocted a selection of the three pairs of headphones that have impressed us the most this month. On the menu, an eclectic choice with Jabra, Nothing and Sony.
It releases dozens and dozens of Bluetooth headphones every year. In this context, difficult to navigate, to know which models are worth it and to make a choice. We therefore regularly test new headphones to give you our opinion and our expertise on the subject. This month, we tested different models from a whole host of specialist brands. Three manufacturers have stood out, each offering their vision of Bluetooth headphones between 100 and 150 euros, the price sweet spot for balanced headphones.
Let's see right away which are the best wireless headphones tested by the editorial staff lately.
9 /10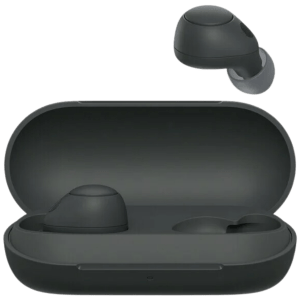 Powerful, clear, detailed sound Very good battery life Light and comfortable Available at €119 on Amazon
Never outdone on audio products, Sony delivers a fine score here with its new mid-range Bluetooth headphones, the WF-C700N. Recognized for the quality of its active noise reduction, the Japanese manufacturer once again manages to reiterate the performance on these headphones – even if the quality of this ANC does not reach that of more high-end products. The fact remains that these small headphones are sold for 120 euros: for this price, they can boast of having very good qualities. We will mention pell-mell a solid comfort of port, an excellent autonomy and astonishing sound performances. The WF6C700N unquestionably offer a balanced, dynamic and precise sound. We simply regret a slightly lower call quality, as well as the absence of a port sensor.
8 /10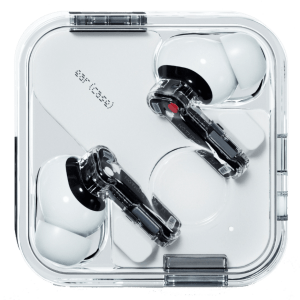 An original design Customizable multipoint Bluetooth controls Available at €149 on Amazon
Nothing reiterates its audio experiments with a second version of its Bluetooth headphones, the Ear (2). If they are not free from defects, they are still a great success thanks to several improvements. Indeed, if the transparent design remains in place, both on the headphones and on the case, the novelties are in fact found elsewhere. There is thus a better stability of the Bluetooth connection, which has become multipoint, new pinch controls, as well as a precise and warm sound reproduction. Noise canceling is good for bass sounds, and the companion app offers a whole host of adjustable features. The Nothing Ear (2) therefore get a solid 8/10, missing the 9/10, in particular because of too low autonomy.
The Nothing ear case (2) // Source: Chloé Pertuis – Aroged
8 /10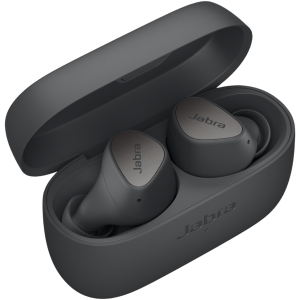 Multipoint Bluetooth Good passive isolation A wide soundstage Available at €99 on Fnac
With the Elite 4, the manufacturer Jabra does what it does best: balanced entry-level headphones, offering an interesting quality/price ratio. For 100 euros, you benefit from multipoint Bluetooth, good passive isolation, as well as a good dynamic range. If the headphones force the mids and highs a little too much, all this can be corrected using the equalizer in the associated application. Nothing to complain about the comfort of wearing and the handling of the integrated buttons: it's sober and efficient, like Jabra. On the other hand, we would have appreciated a better quality during calls as well as a little more efficient active noise reduction.
The Jabra Elite 4 // Source: Chloé Pertuis for Aroged
To follow us, we invite you to download our Android and iOS application. You can read our articles, files, and watch our latest YouTube videos.