Apparently, this is still not the "hot update".
A major free update has been released for The Sims 4: on PC and Mac, the patch received versions 1.97.42.1030 and 1.97.42.1230, on consoles this update is 1.73. It seems that this is not the "hot update" that the developers were talking about – there is not much heat in the list of changes.
The update fixed a lot of bugs (listed below), and added some new content to The Sims 4. Here is a list of the main features of the update.
New Content Update April 18th
Added a Sim with the appearance of singer Becky Hatch to the gallery. Added underwear designed for boys and girls. The boys received multi-colored boxer shorts, the girls also got a bra.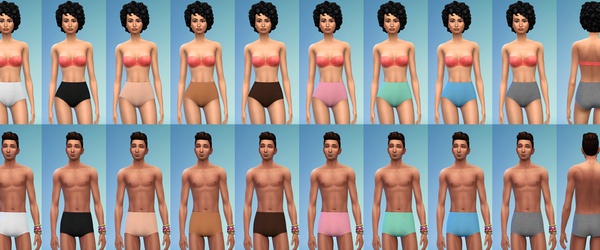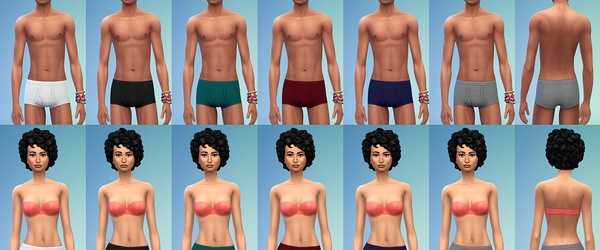 Now you can place decor items on bathroom items. They can be installed on sinks, bathtubs, toilet bowls, cabinets, shelves – there are a lot of options. Additional color schemes have been added for the shelf (with and without towels) and the Laska cabinet.
Fixes in the April 18 update
Babies no longer stretch when living in a tiny house. Babies will no longer stretch when they exchange vows at a wedding. Babies will no longer stretch if they are yelled at by toddlers. being friendly to the baby, it no longer stretches. Sims who have overcome their fear of the dark will no longer experience the "Fear of the Dark" moodlet. Sims who become friends will now be less likely to suggest moving in. Teenagers and NPCs will no longer be able to suggest moving in Sleeping bags can now be purchased using your phone.Fixed an issue where sometimes a Sim's pregnancy would not progress.Moonwood Mill's trees and vegetation now reflect the changing seasons, changing from green to brown.Werewolves in the Interest Groups panel Pack values ​​are now shown Sims with custom physiques can now have any nails Chefs can now enter the kitchen normally , it will no longer freeze in place. Sims can once again reach the top of Mt. Komorebi. Sims have learned how to repair climbing equipment. Console players using keyboard and mouse can now interact with items in any camera mode. PlayStation owners will no longer see in the Download Gallery and user comments that were blocked right on PlayStation. Infant food preferences are no longer reset when going to Create a Sim from the Manage Cities menu and then returning to the game. Parents will no longer be introduced to their children after their growing up to babies. Toddlers can again develop the skill of movement while using the slides.
The full list of changes in the update is published here.
Read completely
This is interesting