Everything is clear about one end, but there are questions about the other.
In the Spanish city of Cáceres, filming of the second season of "House of the Dragon" started for fans and locals managed not only to meet some of the actors, but also to record videos of filming scenes with plot spoilers.
Apparently, during the filming of these scenes, Cáceres played the role of King's Landing. This is how the preparation for filming looked like: carts were brought to the city, on which the characters of the series will move.
Beware, there will be spoilers ahead.
Fans were able to film two scenes, both of which were funeral scenes. In the first scene, a dragon's head is being transported through the streets of King's Landing – it is then finished with the help of special effects, a rough model was transported on a cart.
Most likely, this is the head of the dragon Meleis, on which Rhaenys Targaryen flew. Meleis died fighting Vhagar and Sunfire during the Battle of Grachin's Rest; after death, the dragon's head was cut off and taken through the streets of King's Landing.
Rhaenys herself is presumed to have died as well. However, her body was never identified.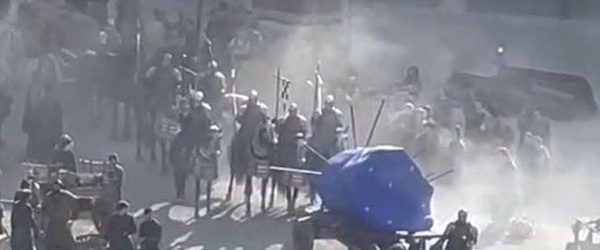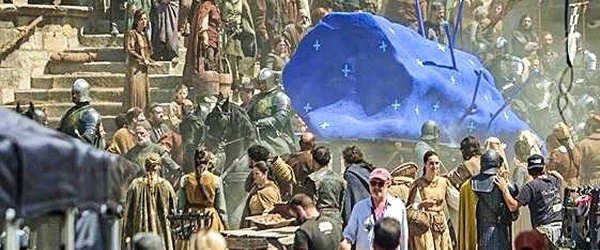 In the second scene, they are preparing to bury not a dragon, but a man. We don't know exactly who we are talking about, but Olivia Cooke (Alicente Hightower) and Fia Saban (Heleina Targaryen) are involved in the scene.
From the footage from the filming, it is difficult to understand whose body is lying on the wagon, but it is quite small. There are two main theories: this is either Rhaenys (but she is suspiciously well preserved), or Jaehaerys, the son of Helein, killed by Blood and Cheese.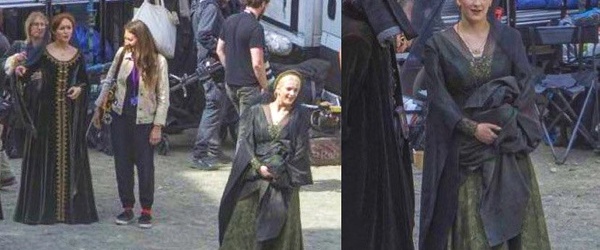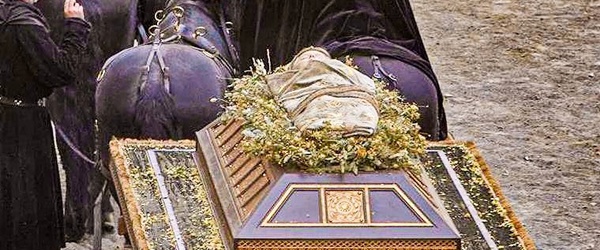 The second season of House of the Dragon will not premiere until 2024.
Read completely
This is interesting