The ruins are still there, but the statue of Feanor has returned.
Redditor yakadoodle123, who has been tracking events on the set of the second season of The Lord of the Rings: Rings of Power using a drone, has published a selection of photos from May. Most of the frames are dedicated to the city of elves.
This is a large decoration built a few months ago. Apparently, there will be a battle in the city: at first the scenery looked normal, then it was partially destroyed, adding a lot of debris and traces of fire.
Something strange is happening in the city right now. The wreckage seems to have increased; yakadoodle123 even admits that the scenery has begun to be dismantled. On the other hand, the statue of Feanor, destroyed during the filming, returned to the square.
Another photo shows the scenery of Mordor. It is being taken apart for sure: the film crew has exposed a significant part of the frame of the scenery and is destroying the fake mountains.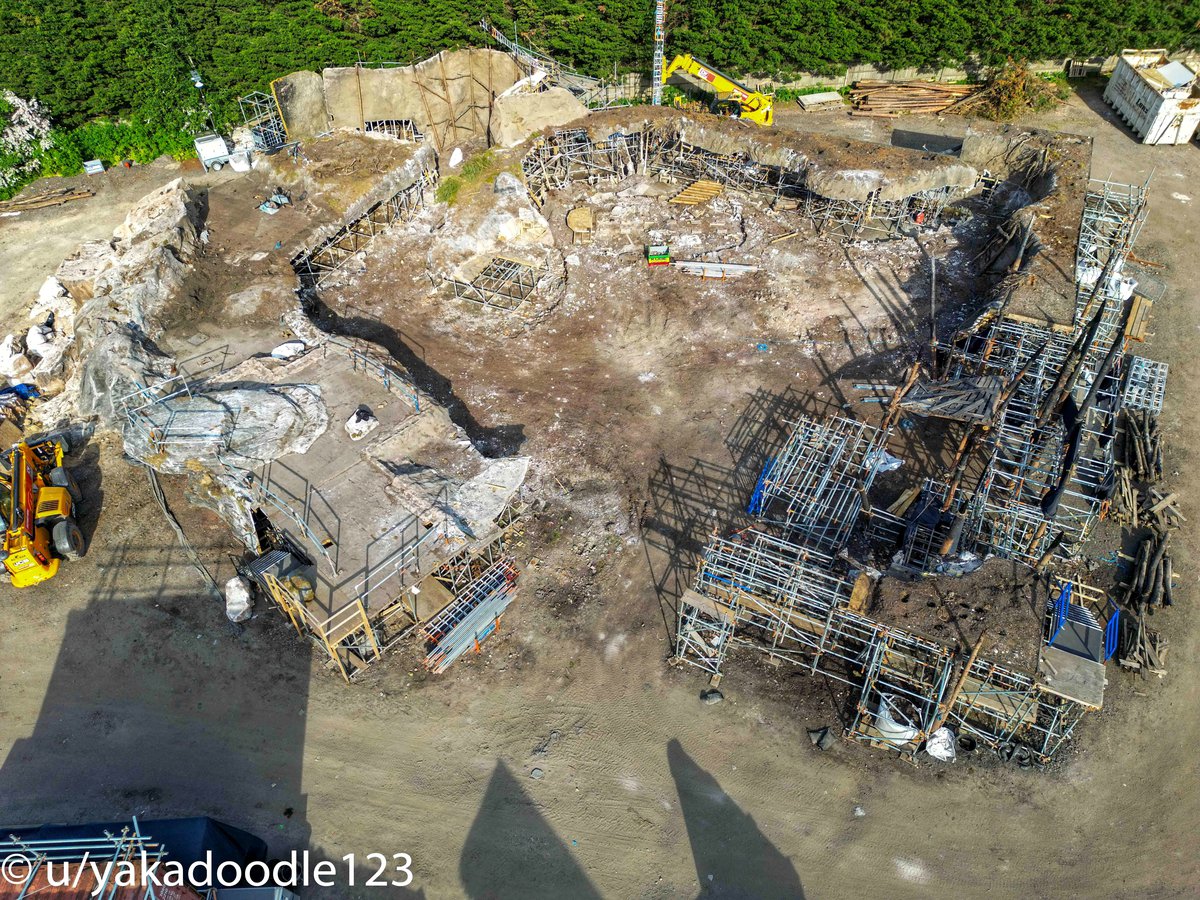 Filming for the second season of Rings of Power will continue until the end of May. Perhaps, now the scenery is being dismantled, all the scenes in which have already been filmed.
The second season of The Lord of the Rings: The Rings of Power is likely to premiere in early or mid-2024.
Read completely
This is interesting