The full implementation of support will be delayed until next year.
Microsoft showedwhat support for RAR and 7-zip archives will look like in the Windows 11 operating system. It is implemented as natively as possible, through the standard Explorer.
The fact that Windows 11 will receive built-in support for RAR and other archives became known at the end of May. Support for new archive formats is implemented using the open library libarchive.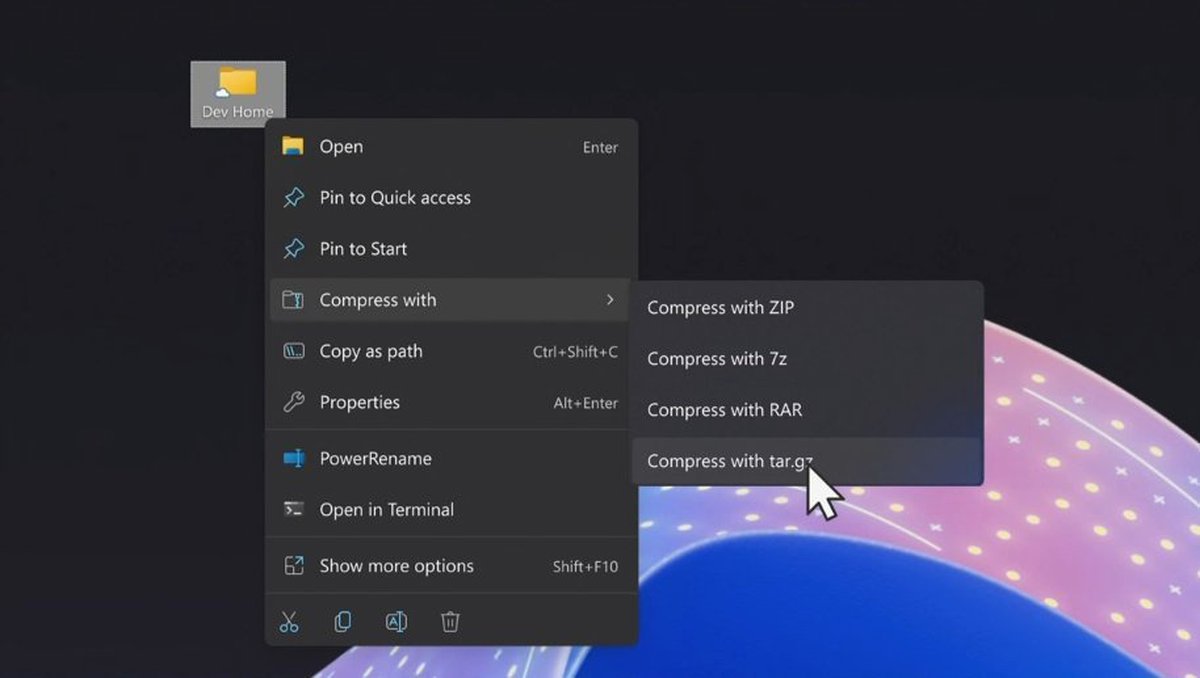 It will take a long time to implement support for new archives. Windows 11 will learn how to work with RAR and other archives in September, but the operating system will only be able to extract data from them.
The ability to archive information using the new archives will not appear until 2024. Microsoft does not say exactly when the corresponding update will be released.
Read completely
This is interesting