So it will be more difficult for developers to arrange not too interesting discount promotions.
The Steam store has begun showing the minimum prices of games for the last 30 days. new interface, noticed in SteamDB, appeared among users from some countries of the European Union.
It is assumed that in this way Valve fulfills the requirement of the so-called Omnibus Directive. The directive requires the previous price of the item to be reported in the event of a price change (eg during a sale) so that the buyer knows how much the price has actually decreased.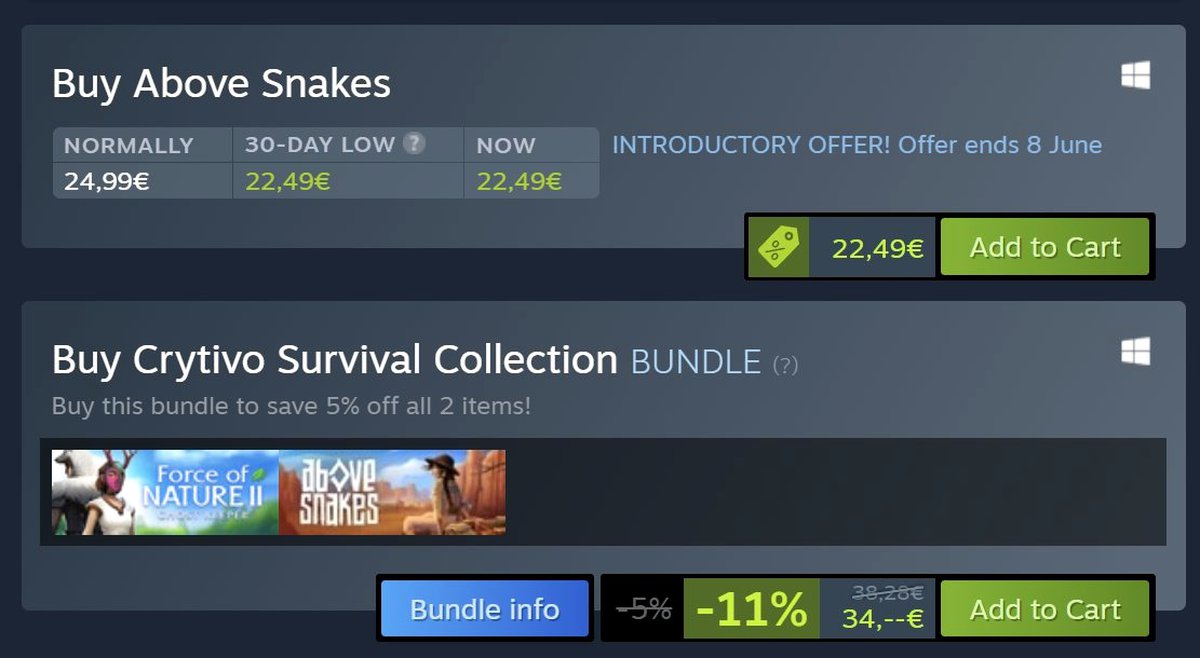 Failure to comply with the requirements of the directive may result in a fine of up to 4% of the annual turnover of the company in the EU Member State where the violation occurred.
It is noteworthy that the Omnibus Directive was introduced at the beginning of 2020, the EU members had to add its provisions to their legislation by the end of May 2022. It is not entirely clear why Valve has only now decided to comply with the requirements of the directive.
Read completely
This is interesting