Apple held the Apple Worldwide Developers Conference (WWDC) held in June of each year. Within the scope of the event, some products were introduced as well as new updates for Apple products. One of these products was the new Mac Pro.
New Mac Pro takes the stage with M2 Ultra processor
Apple last introduced the Mac Pro model at the WWDC event held in 2019. At the end of 4 years, the company brought a new player to the series with the same event. In addition, the product has two SSD storage slots. In terms of design, we can say that it is similar to its predecessor.
Apple takes the stage with prices starting at $6,999
The new Mac Pro was introduced, again with a grater-design metal front. Mac Pro with M2 Ultra processor has eight Thunderbolt ports and six PCI expansion slots. Configurable with up to 76 core GPU and 192GB memory. The product was priced at $6,999.
Shiftdelete.net
We mentioned that the new Mac Pro will have eight built-in Thunderbolt 4 ports. It was placed six at the back and two at the top. That's twice the number of its predecessor. It will also support up to six Pro Display XDRs. Additionally, it includes Wi-Fi 6E connectivity and Bluetooth 5.3 support.
iOS 17 is coming! – WWDC 2023 Apple live stream!
Apple will introduce its new devices with the new iOS 17, iPadOS 17, watchOS 10, which it will send to its devices with the WWDC 23 (Worldwide Developers Conference) that will be held this evening.
The Mac Pro has three USB-A ports and two HDMI ports. HDMI supports up to 8K resolution and frame rates up to 240 Hz. There are also two 10Gb Ethernet ports. The product includes a headphone jack.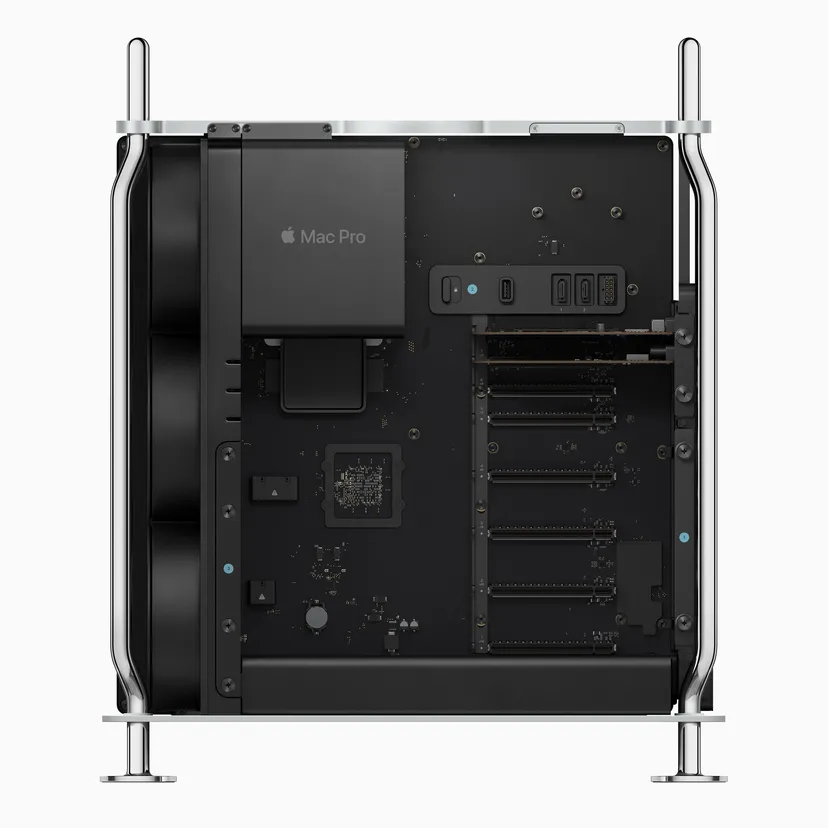 New M2 Ultra processor
The product is the first Mac Pro to take the stage with the M2 Ultra processor. The processor is built with two M2 Max dies connected to Apple's ultra fusion technology, with a 24-core CPU and up to 76-core GPU, which is 30 percent faster than the M1 Ultra used in its predecessor. The processor went through a 5nm manufacturing process. This increases the memory bandwidth of the M2 Max up to 800 GB/s.