And dreams of staging an epic naval battle.
Rowley Earlam, a four-time Emmy Award winner, has been a stunt coordinator and stunt coordinator for 30 years, helping projects like Harry Potter, James Bond, Star Wars and Game of Thrones look both epic and safe at the same time.
Rowley told The Hollywood Reporter about the most interesting moments during the filming of the first season of "House of the Dragon".
The most exciting moment was the jousting tournament. Rowley, who has been fencing since the age of 19, believes that it was important to ensure that the fights were not repeated and that all the movements of the tournament participants were unique. During the filming of the tournament, about 300 spears were broken. Damon Targaryen is an experienced warrior and considers tournaments boring. That is why the creators of the series decided to make it worthy, but lost. This, according to Rowley, left a certain imprint on Damon's character. Many fans argued whether it was possible to scare a horse so much that it would drop the rider in the way that happened in the scene of the murder of Damon's wife. According to Rowley, there is nothing complicated here: you just need to pull the horse by the reins and it will definitely recoil. True, it was no longer a real horse that fell, but its mechanical understudy.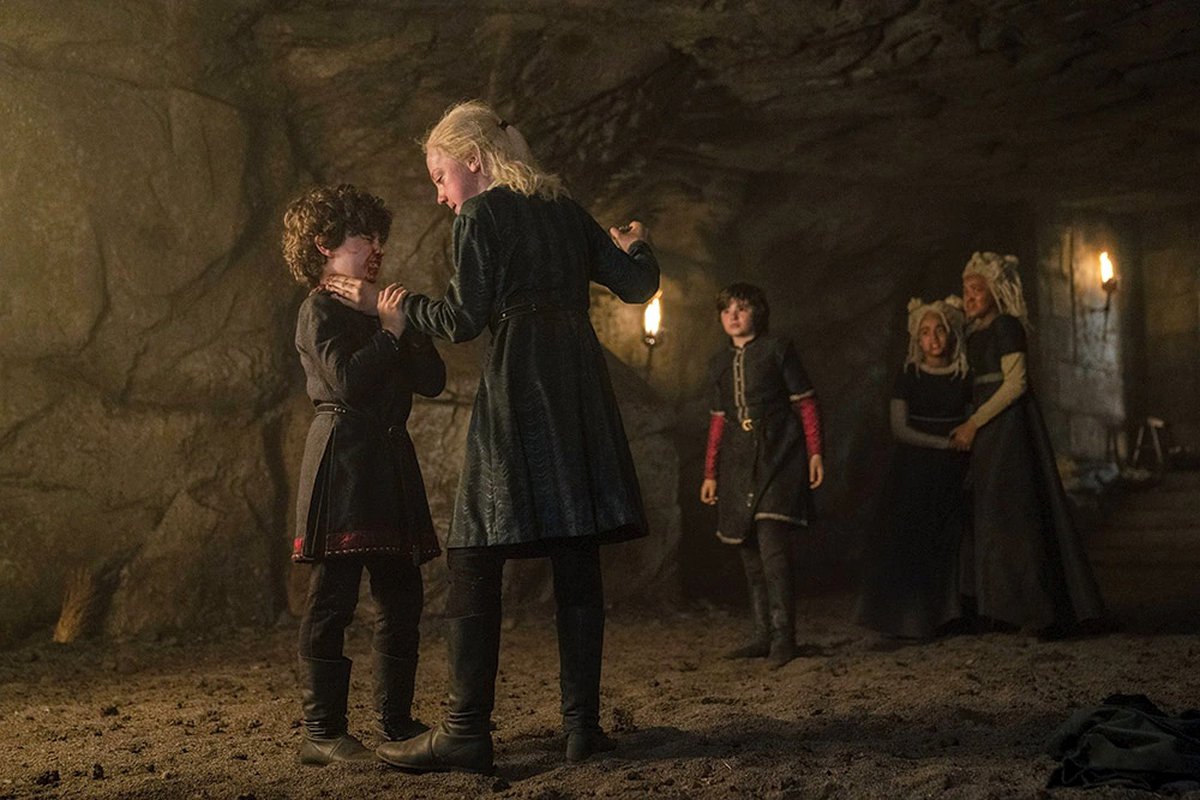 The most difficult scene of the entire season, Rowley considers the fight between the children of Reynira and Alicente, which they staged because of the dragon Vhagar. First, it was impossible to use understudies. Secondly, the children did not know how to properly strike and fall. As a result, it took three days to shoot a short fight. The floor was covered with rubber to keep the kids from getting hurt. Rowley hopes they'll be able to film a full-blown naval battle in future seasons of House of the Dragon; in the book "Fire and Blood" there is such a thing. Only the lack of necessary funding and a sufficiently large water reservoir can interfere. Large-scale ground battles can also appear. Rowley, who signed a non-disclosure agreement, said only that the creators of "House of the Dragon" will not try to recreate the iconic battles from the "Game of Thrones" and come up with something new.
The second season of "House of the Dragon" will be released no earlier than 2024.
Read completely
This is interesting