Google has made a significant increase in the price of YouTube Premium subscription in the United States. France and Europe could be next on the list.
For several months now, tech giants have been driving up the prices of their services. Subscription to Amazon Prime, Apple services, Xbox Game Pass: everything increases! It was therefore a matter of time before Google also increased its prices. In this case, it is the price of the YouTube Premium service that is overweight in the United States.
Two more dollars a month
Subscribers to YouTube Premium across the Atlantic discovered that the price of the service had risen from $11.99 per month to $13.99 per month, an increase of $2 per month all the same. "Discovered" because Google has not formalized this price increase yet. It can only be seen on the service's website. Subscribing from an Apple device increases the subscription to $18.99 per month, since the firm refuses to absorb the price of the commission charged by the Apple brand.
In France, subscription to YouTube Premium costs 11.99 euros per month. The increase has not yet taken place. As a reminder, this service allows you to get rid of advertisements, download videos to view them offline, and includes a subscription to YouTube Music Premium. The latter goes from $9.99 per month to $10.99 per month.
Change at YouTube
One could therefore imagine the subscription also climbing in France to go to 13.99 euros per month. To make its service more interesting, Google is increasing developments to try to block free ad blockers. One of the objectives is undoubtedly to make the YouTube Premium subscription mandatory to really do without advertisements.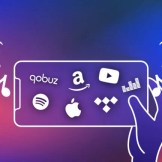 Can't decide between Spotify or Deezer? Wondering what the interests of Apple Music, Qobuz, YouTube Music or Tidal are? We help you choose the best streaming service for your needs.
Read more

Do you use Google News (News in France)? You can follow your favorite media. Follow Aroged on Google News (and Numerama).