Ember and Zhong Li, or Qi Qi, are supposed to get the new skins.
The developers of Genshin Impact are preparing several more alternative skins for the characters, they say right away some insiders. It is assumed that these are the skins for Ember, as well as either Zhong Li or Qi Qi.
According to HutaoLover77, the insider community has been rumored about creating a skin for Zhong Li for a long time. The insider does not know exactly when it will be added to the game, but apparently it will happen in the foreseeable future.
Another source claims that new character skins will be added in update 4.4. The release of this update will tentatively take place in early 2024.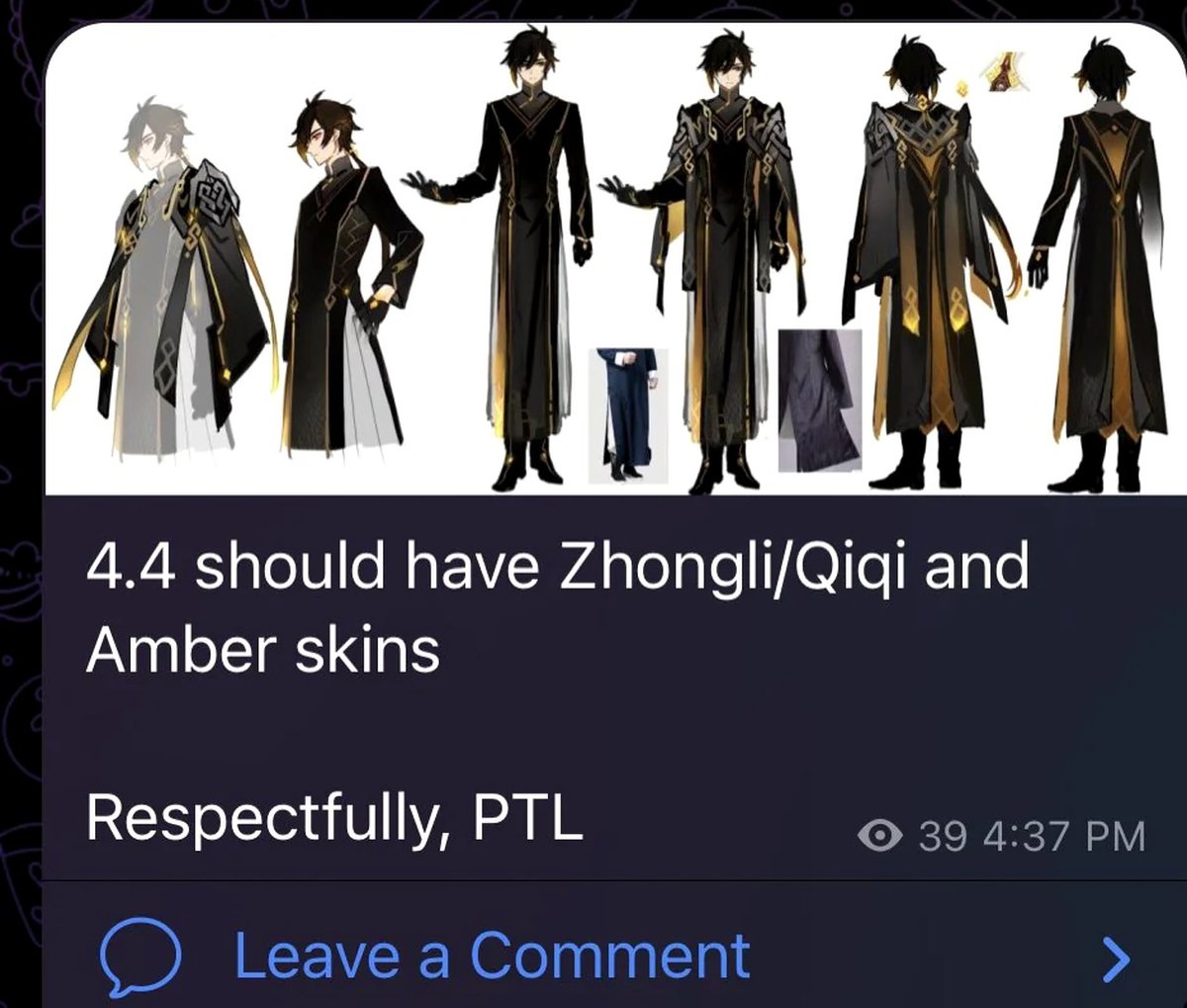 Point of Interest: Fans quickly rememberedthat in the latest patches, developers add new skins either in the X.4 update or in the X.8 update.
Qi Qi, Ember, and Zhong Li's alternate skins are not yet available. The last time new character skins were added to Genshin Impact was in Patch 3.8, when players received skins for Klee and Keia.
It is noteworthy that the existence of skins for Klee and Keia became known back in January 2023, a few months before the release of the update. In this regard, the appearance now of information about skins from patch 4.4 looks plausible.
Read completely
This is interesting