Sony's HT-G700 soundbar offers an exciting sound experience for moviegoers looking for great sound at a lower cost. Announced as Dolby Atmos compatible, Sony's soundbar is only so thanks to a logo. But its excellent quality/price ratio saves the day. It is also available at €251.10 instead of €499 on Amazon, thanks to a discount coupon in store.
The Sony HT-G700, a small evolution of the X8500, which stands out with better controlled bass, slightly more precise treble and a dedicated center channel. Despite these differences, the overall rating remains similar. With three 45 x 100mm full-range speakers configured in 3.0, along with a dedicated subwoofer equipped with a 160mm driver, this soundbar transforms into a 3.1 ensemble, transporting the viewer to the heart of the action. The HT-G700 soundbar is now at 251.10 euros instead of 499 euros with the discount coupon in the Amazon store.
Features of the Sony HT-G700 soundbar
Good value for money HDMI input Uncomfortable with music
Instead of 499 euros usually, the Sony HT-G700 is now available on sale at 251.10 euros at Amazon.
If the offer mentioned in this article is subsequently no longer available, please take a look below to find other promotions for the Sony HT-G700. The table updates automatically.
Faithful sound reproduction, but a weak Atmos
The raw sound reproduction of the HT-G700 shares similarities with that of its predecessor, the HT-X8500. The "standard" and "cinema" modes offer a relatively faithful reproduction of timbres, although certain elements in the low mids and highs may lack naturalness and detail. Fortunately, the clarity of the voices is preserved, but we would have liked a more realistic presentation. The highs gain in precision compared to the HT-X8500, but there is still room for improvement, especially for scenes with metallic noises or cymbals that seem slightly scintillating.
Despite everything, the Sony HT-G700 is not physically equipped to reproduce Dolby Atmos: it is based on a configuration of three flat speakers, accompanied by a wireless subwoofer. It is therefore more appropriate to consider that this soundbar is mainly designed to improve the sound experience compared to the often disappointing acoustic performance of televisions.
A very satisfactory spatialization, although still behind
Sony has made the most of signal processing with its S-Force Pro Front Surround technology, generously expanding the soundstage beyond the physical dimensions of the soundbar. Although the localization of the surround effects is less precise than with dedicated rear speakers, the overall effect is still impressive given the acoustic configuration of the HT-G700. Height effects are also reproduced well, creating a satisfying feeling of elevation.
Like its little sister, the HT-G700 therefore offers remarkable spatialization thanks to its 3.1 acoustic configuration, in particular for an immersive cinematic experience. However, its 'raw' sound performance may seem less impressive, especially when compared to one of its competitors, Samsung's HW-Q60T. The latter cannot compete in terms of spatialization.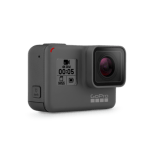 Summer sales 2023: the best offers chosen by Aroged
The summer sales officially started on Wednesday June 28, 2023 at 8 a.m. in France and will end on Tuesday July 25 at midnight. As of now, several merchants have already drawn their best offers.
Our selections by merchants
To make sure you don't miss out on any great deals from this event, here are a few reflexes to adopt right now so you don't miss any of the offers we recommend:
Follow us on our twitter account @ArogedPromos only dedicated to good deals (remember to activate the bell to receive notifications in real time) Download our Aroged application (available on iOS and Android) to activate notifications in the "Good Deals" category and thus receive new articles in real time related to the 2023 Summer Sales Subscribe to our Good Deals newsletter to be sure to receive the offers in preview (no more than one email per day, unsubscribe in 1 click, no distribution to third parties):
It's recorded ! Watch your mailbox, you will hear from us!
The data transmitted through this form is intended for Humanoid, publisher of the Aroged site in its capacity as data controller. They will in no case be transferred to third parties. This data is processed subject to obtaining your consent to send you by e-mail news and information relating to editorial content published on Aroged. You can oppose these e-mails at any time by clicking on the unsubscribe links present in each of them. For more information, you can consult our entire personal data processing policy. You have a right of access, rectification, erasure, limitation, portability and opposition for legitimate reasons to personal data concerning you. To exercise one of these rights, please make your request via our dedicated rights exercise request form.
Some links in this article are affiliate. We'll explaine everything here.
Do you use Google News (News in France)? You can follow your favorite media. Follow Aroged on Google News (and Numerama).