So far, the technology can only work over a wired connection.
A group of scientists and surgeons from the Feinstein Institute of Bioelectronic Medicine managed to partially restore the mobility and sensitivity of a patient who had an accident a few years ago, injured his spine and was paralyzed below the chest. For this, brain implants and an AI-based system were used.
The project was implemented in several stages. First, scientists studied the patient's brain in detail, finding out which areas are responsible for the sensitivity of the hands and their movements. Several chips were then implanted into the patient's brain and spinal cord.
In addition, sensors were added to the palm and fingertips of the patient, transmitting information about touch and pressure to the corresponding area of ​​the brain, thereby stimulating the sensation of touch.
Chips in the patient's brain interact with an artificial intelligence system. It can translate the patient's thoughts into signals for other chips placed in various parts of the body.
Thanks to a set of chips and sensors, the patient was able to feel his sister's touch and move his own hand for the first time in several years. Scientists expect that over time, the patient will be able to do without implants.
Chad Button

Professor of the Institute of Bioelectronic Medicine

This is the first time that it was possible to connect the brain, spinal cord and body of a paralyzed person with the help of electronics, restoring sensitivity and mobility for a long time.

When a research participant thinks about moving their hand or arm, we "overload" their spinal cord, as well as stimulate their brain and muscles, thereby helping to reconnect and promote recovery.
The current version of the system works via a wired connection: scientists have placed several connectors for connection on the patient's head.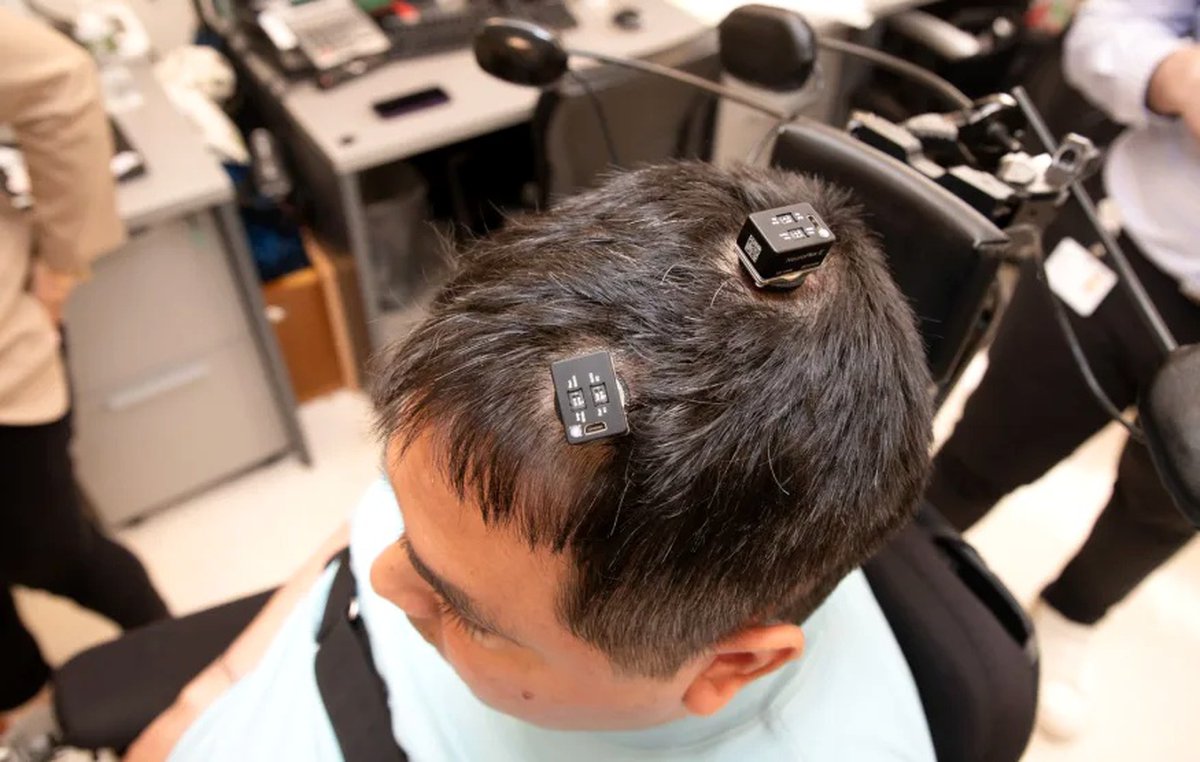 After the start of using the technology, the patient began to show signs of recovery – in particular, new sensations appeared. Perhaps at some point the brain, body and spinal cord will learn to communicate again without the help of chips.
Read completely
This is interesting