Getting a lot of strikes will result in long bans.
Microsoft is changing the punishment system for Xbox players who break the rules. The company introduces the concept of strikes, which are charged depending on the severity of the violation and are removed in the event of a successful appeal.
Initially, each user will have 0 strikes. You can get 1 strike for using cheats, 2 strikes for harassment, and 3 strikes for hate speech.
Depending on the number of strikes, the user's ban period changes. For example, for one strike, a ban for 1 tribute is issued, for 4 strikes a ban for 7 days, for 8 strikes there will be a ban for a year.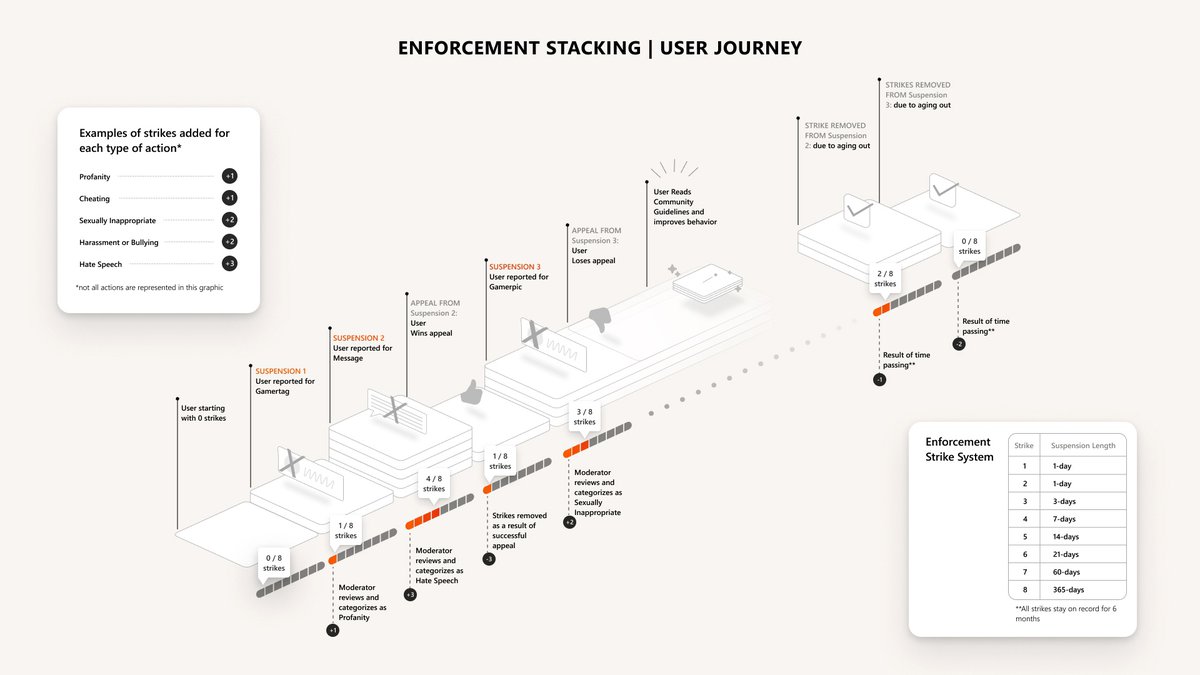 Scored strikes do not expire after the ban expires, but six months after receiving it. In other words, if a player gets 3 strikes and spends 3 days in a ban, and two months later gets another 5 strikes, he will be banned for a year.
According to Microsoft, usually players stop breaking the rules after the first punishment. Players who have doubts about the correctness of the issuance of a strike will be able to appeal against receiving it in technical support.
Read completely
This is interesting