And explains why the second season will have 8 episodes instead of 10.
House of the Dragon, a Game of Thrones spin-off about the decline of the Targaryen family and the Civil War, has been a success: the show has managed to introduce new characters, successfully jump ten years ahead, and change half of the cast in the process.
Director Claire Kilner, who directed three episodes for House of the Dragon, revealed some interesting details about the first season and the number of episodes of the second in an interview with The Hollywood Reporter.
For example, filming of Rainier and Laynor's wedding turned out to be the longest filming of the entire first season. It took the film crew 10 days to complete all the prices, and Claire, in addition, had to involve a choreographer and develop a wedding dance for the newlyweds.
Claire Kilner

director

There is no dance on Game of Thrones that we could use [в качестве референса]. So we started thinking about prehistoric birds and how their movements could be used to create dance.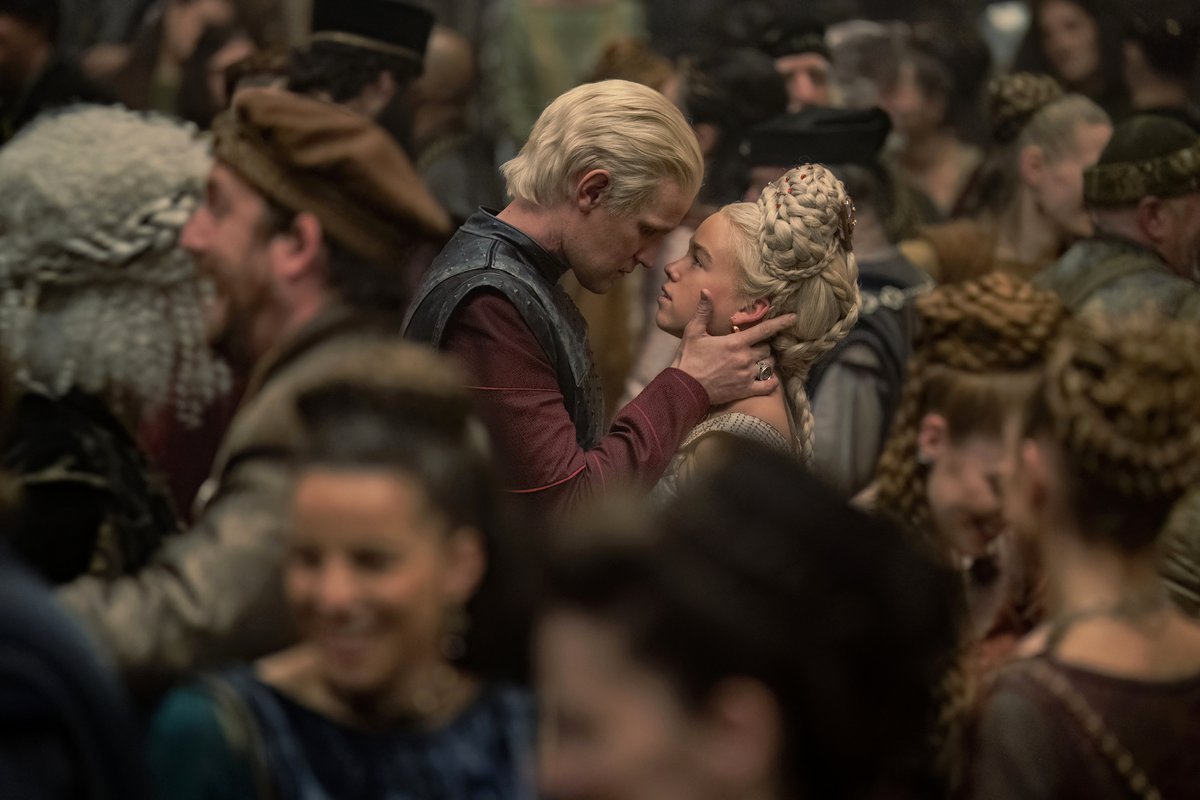 The scene where Damon and Rainier visit the brothel was a test of sorts for Claire. The director grew up watching films that present a male perspective on sex, so when it came time to think about what a female perspective was, she decided to turn to personal experience.
Claire Kilner

director

You can't just point the camera at boobs. So for that scene, I remembered an incident that happened to me when I was 23 years old. Someone took me to a Berlin club and led me down dark corridors to a room where people just walked up to each other, ripped off their clothes and had sex.

I thought that this is how a young Reynira might feel if she were in a place like this.
Many viewers noted that the pace in the first season sagged in places. In the second, according to Claire, the density of significant events will be much greater, but there will be fewer unnecessary digressions. That is why it was decided to stop at 8 episodes.
The filming of the second season of "House of the Dragon" has not yet been completed, work on the series continues after the US Actors Guild strike. The second season of House of the Dragon is expected to premiere in 2024.
Read completely
This is interesting