Many buildings will receive unique sounds based on their purpose.
The next development diary for Cities Skylines 2 was dedicated to the sounds of the city and the music that players will hear while managing the settlement. Here's what we learned about the sound component of the city manager from the developers' story.
Almost all service buildings (for example, power plants) will receive unique sets of sounds. For some buildings, sounds will change depending on the time of day, temperature, and so on. When pumping buildings, sounds may change. Sounds of nature also react to environmental conditions: for example, birds sing , only if it's warm enough. The game's voice acting changes depending on weather effects: players will understand if it's raining in the city. The Cities Skylines 2 engine can group sounds and cut them off by range. Thanks to this, the player will not hear the sounds of 100 cars at once over the highway.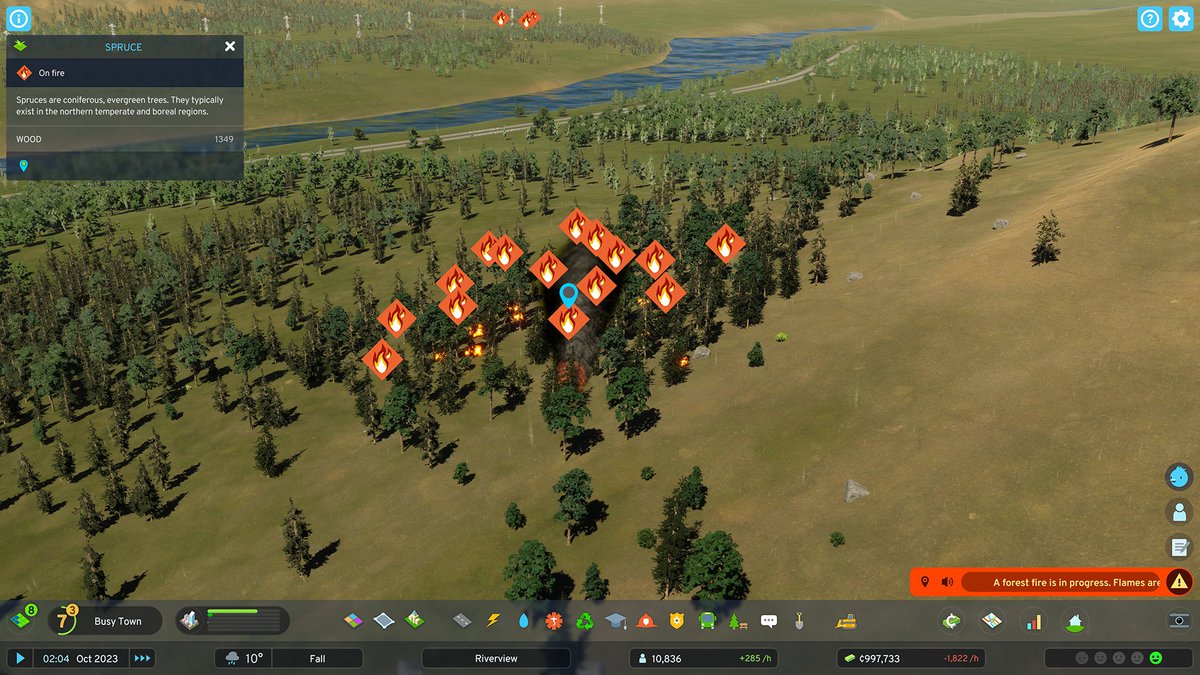 When selecting a citizen, the player will hear a sound signal depending on the parameters of the city resident: gender, mood and age. In the game world there are two radio networks that you can switch between. Radio stations within the radio network act as a filter: this way the player can select certain genres and styles of music .On the radio you can hear public service announcements and news about events taking place in the game world. For example, about natural disasters.
In addition, in the video you can hear music written for Cities Skylines 2 by Finnish composer Jonne Valtonen. He worked on the soundtrack for the first part of the series and agreed to work on the sequel.
Cities Skylines 2 will be released on PC and next-gen consoles on October 24, 2023.
Read completely
This is interesting