It remains to figure out what to do if a whole flock is flying towards the turbine.
Wind turbines are not only a source of environmentally friendly electricity, but also a threat to birds: they regularly crash into the blades and die. A team of researchers from SINTEF and the Norwegian Clean Energy Center have proposed a solution to the problem.
Wind generators, scientists believe, should be equipped with a system thanks to which they will be able to "dodge" birds. Of course, we are not talking about moving the turbine itself: the point is to change the speed of rotation of the blades.
The system proposed by the researchers should track the flights of birds near the generator and determine their flight trajectories. If it becomes clear that a bird is going to hit the blade, the system can speed it up or slow it down to avoid a collision.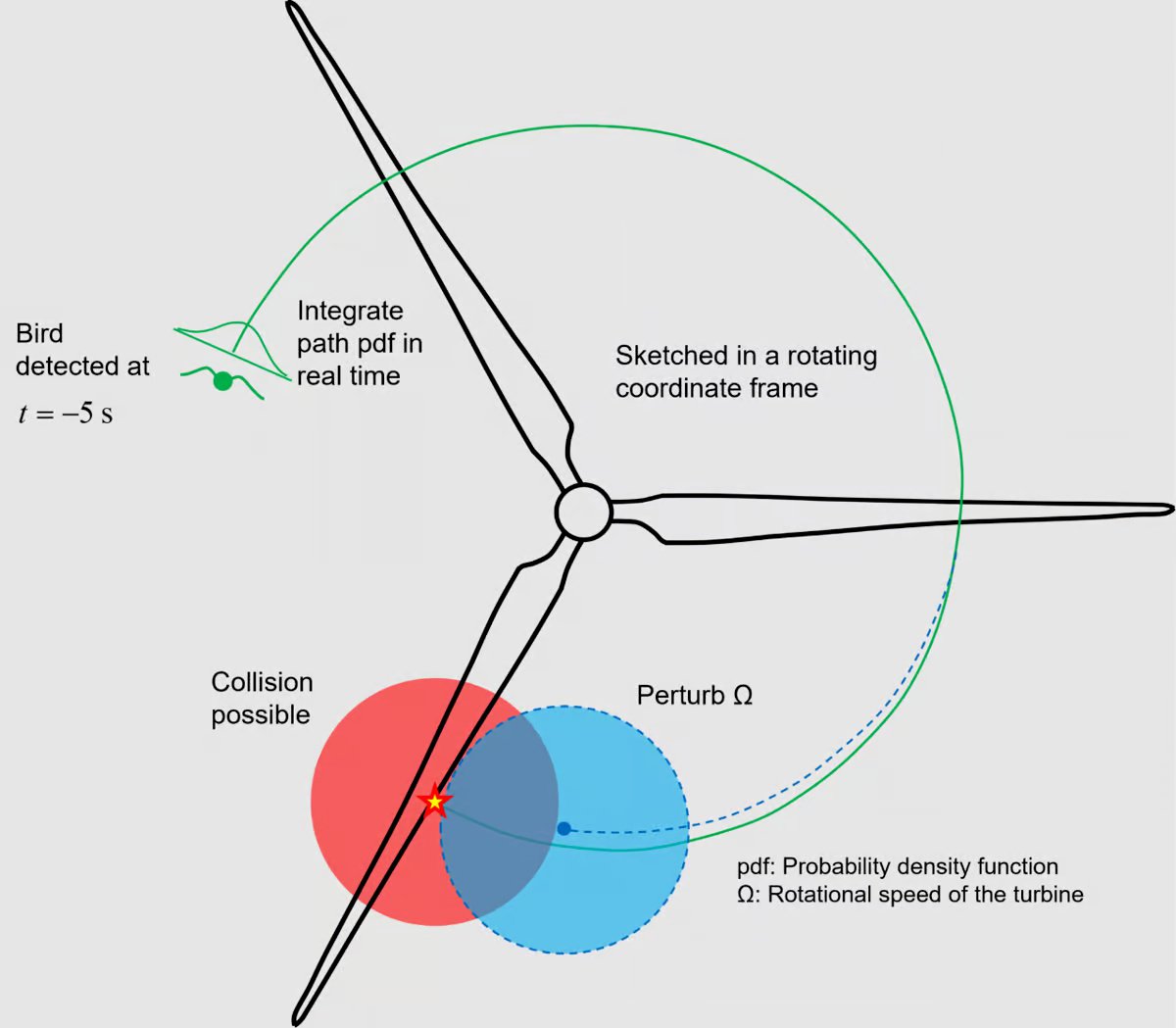 Having simulated the operation of such a system, the researchers came to the conclusion that it would reduce the number of fatal bird collisions with blades by 80% – but only if the bird flies head-on into the turbine and was spotted at least 5 seconds before the collision.
Scientists note that achieving 100% system efficiency can be very difficult. Firstly, some birds, especially young ones, can change their flight direction randomly. Secondly, sometimes whole flocks of birds fly towards the turbines.
In the event of a flock of birds appearing, the researchers propose to provide for the possibility of completely stopping the turbine. However, to do this, the passage of the flock must be noticed in advance: stopping the turbine can take up to 20 seconds.
There is no talk yet of introducing the system into real turbines. Researchers hope that similar systems will begin to appear in the next five years.
Read completely
This is interesting