At best, players will be able to spin the banner 138 times.
After the presentation of update 4.1 for Genshin Impact was completed, enthusiasts were able to estimate how many primogems they could get before the next update was released. The figure turned out to be significantly higher than that of other patches.
And here's another story
If all paid bonuses like the Battle Pass are used, players can expect to receive approximately 22,200 Primogems. This is enough for 138 banner spins – and there will still be some left.
If you don't invest any money at all in Genshin Impact, then in update 4.1 you will be able to get around 16,680 primogems. This amount is enough for 104 or so banner rotations.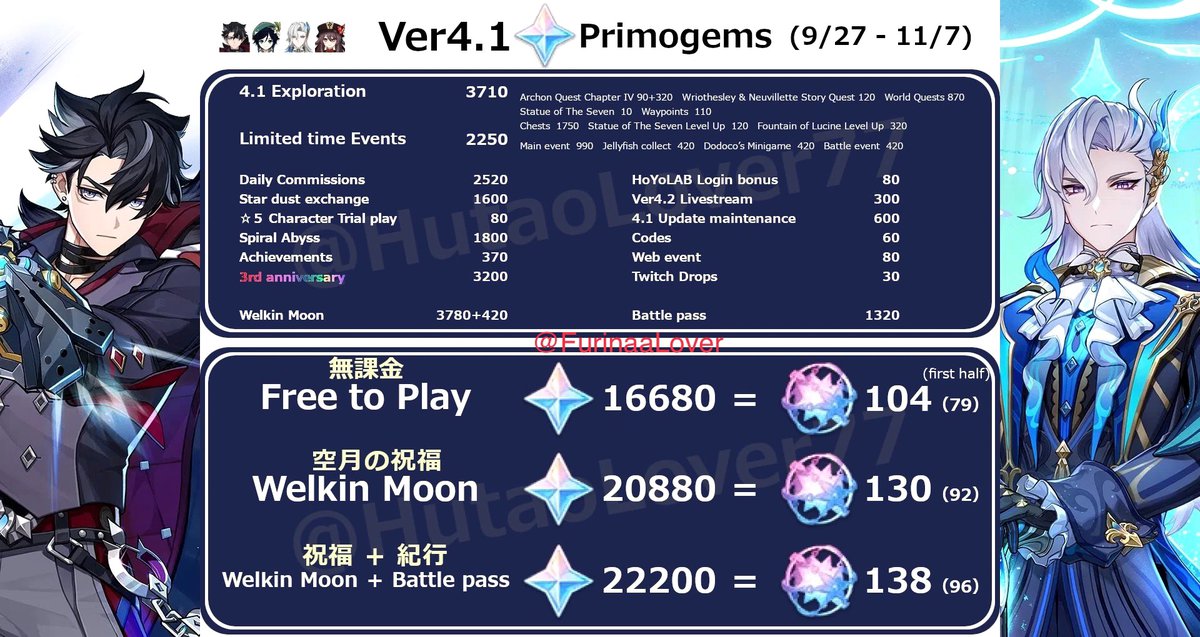 For comparison: usually you can get around 10-12 thousand primogems per patch. There are more Primogems in update 4.1 as Genshin Impact celebrates its third anniversary: ​​players will receive 3,200 Primogems as a gift.
In addition, players are now exploring a new region, Fontaine: primogems are also being actively awarded for this. Update 4.1 will expand the game world a little more: an underwater location (Meropid Fortress) and a land area will appear.
Players will receive the most primogems through world exploration and holiday rewards. For achievements you will be able to get only 370 primogems; meeting new heroes will give you another 80 primogems.
The release of update 4.1 for Genshin Impact will take place on September 27.
Read completely
This is interesting