It seems the game's creators have chosen their side in a long-standing dispute.
At the beginning of September, Monopoly based on the games of The Witcher series went on sale: with Geralt, Brooks, vampires and other recognizable details. It looks like the Monopoly writers have added at least one reference to The Witcher 3 to the game.
Before starting the game, you need to choose which team to join: Triss or Yennefer. The creators of Monopoly are referring to the choices that can be made in The Witcher 3: Geralt can have an affair with either one sorceress or another.
Fans have long been arguing about which of the sorceresses is better for Geralt to start a relationship with, but the answer from the authors of the board game is clear. A player who joins Yennefer's team will start the game with an additional $500 in their pocket.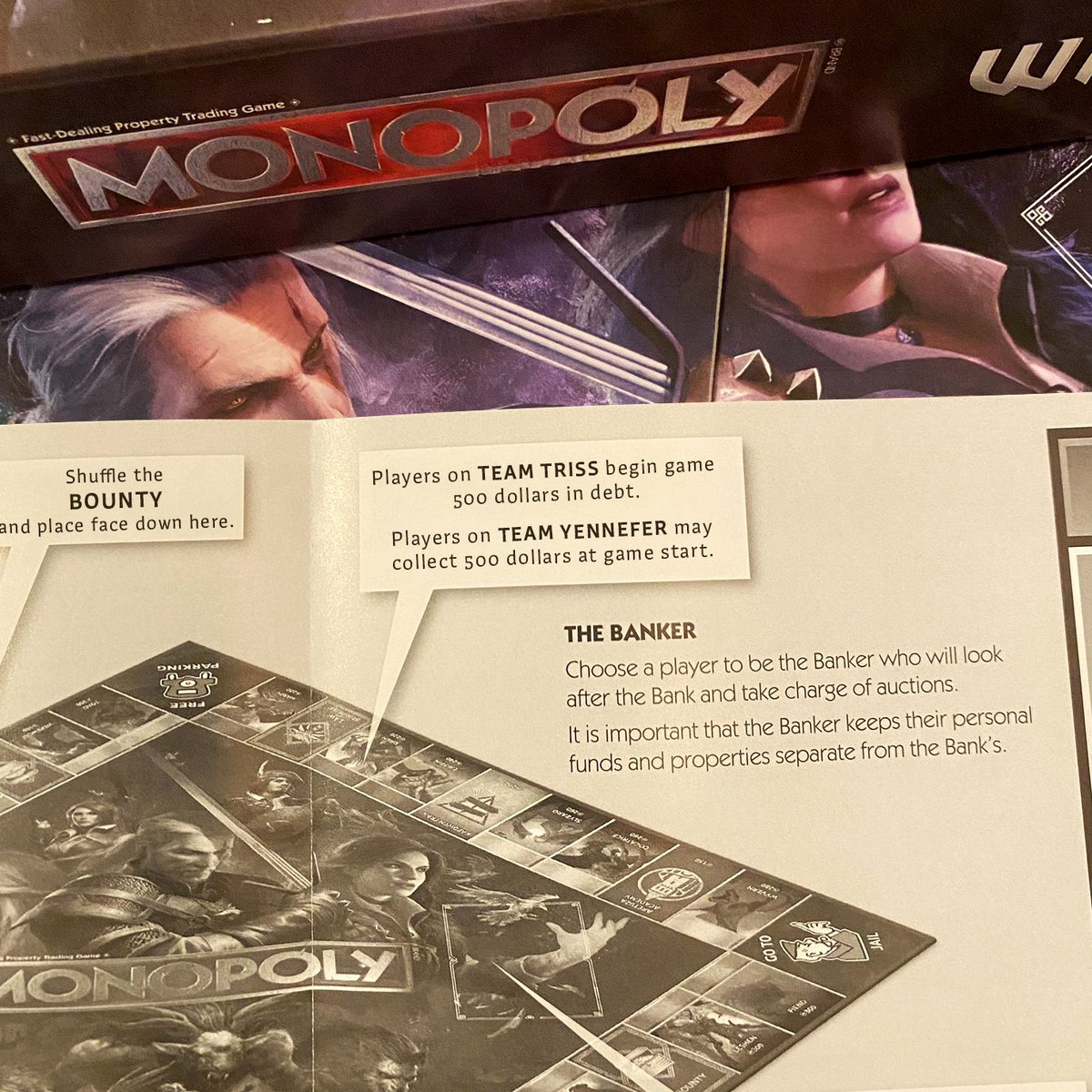 On the other hand, joining Triss's team will immediately lighten the player's pocket by a virtual $500. We can assume that all Witcher Monopoly players will join Yennefer's team.
Ordinary game cards were also adjusted to fit the Witcher universe. For example, the player may be sent to visit the griffin or required to spend part of the money on repairing witcher equipment.
So far, the Witcher's Monopoly has only an offline version, selling for $44.99. Apparently the game is not imported to Russia.
Read completely
This is interesting