The legendary movie, which turned the box office upside down, will be released earlier than expected. But don't be happy just yet. Denis Villeneuve's sci-fi sequel is still out in March 2024. But now it will be released a few weeks ago. Because the new release date was only brought forward by two weeks. Here are the details…
The highly anticipated legendary science fiction movie Dune 2 will be released earlier than planned!
The Dune series took the cinema world by storm with its first movie. After the first movie, all eyes turned to the sequel of the series. Originally, Dune 2, the sequel of the series, was planned to be released on November 3, 2023. However, they made a small change.
They announced that they postponed the highly anticipated science fiction movie to March 15, 2024. Now the authorities have announced a new vision date. If all goes well, the movie will be released on March 1, 2024. Two weeks isn't much. But it's better than nothing.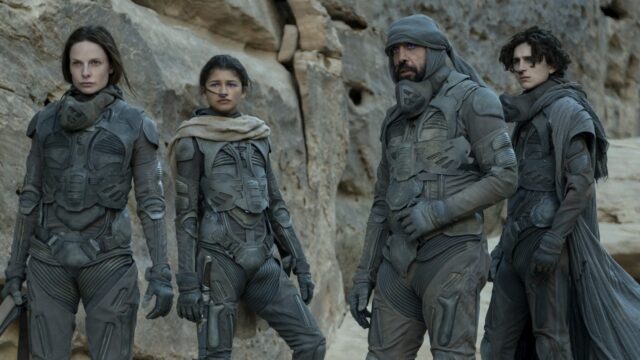 Dune 2 shooting has started! When is the release date?
Filming has finally begun for Dune: Part Two. What is the plot of Dune 2, which is expected to be released towards the end of 2023? Here are the details.
As it is known, there was a major strike that negatively affected the Hollywood cinema universe. With the strike finally over, things are slowly starting to return to normal in the cinema world. The script of the series, starring Timothée Chalamet and Zendaya, is adapted from the best-selling novel by American author Frank Herbert.
In addition, as in the first movie, Zendaya, Rebecca Ferguson, Javier Bardem, Josh Brolin, Stellan Skarsgård, Dave Bautista, Charlotte Rampling and Stephen McKinley Henderson will also appear in the second movie. Denis Villeneuve will once again sit in the director's chair of the film.
Timothée Chalamet will portray Paul Atreides again in the film adapted from Frank Herbert's classic science fiction book of the same name. He will also be accompanied by Austin Butler, Léa Seydoux, Souheila Yacoub and Florence Pugh in the new movie.
Finally, when Dune 2 hits theaters on March 1, we'll see what happens when Paul Atreides decides to take back the planet that's rightfully his with the help of the Fremen. Together we will watch a process that will lead him to reckon with the evil Harkonnens and ride the sandworm.