When we tested the Google Pixel 7a, this smartphone had already proven to be the best camera phone in its price range. It therefore becomes even more excellent when it is on sale, like during this Black Friday. Boulanger is indeed offering it at 399 euros instead of 509 euros, and it even comes with a small JBL speaker.
If Google Pixels are constantly among our favorite photophones, it's not for nothing. The Mountain View firm's smartphones outperform many of their competitors thanks to their photo quality. And some even manage to display a rather contained price. Less expensive than the classic Pixel 7 since launched for less than 510 euros, the Pixel 7a is part of our current top, since it captures the prettiest photos in its price range. However, it is during Black Friday that its quality/price ratio becomes truly excellent since this photophone is currently offered for less than 400 euros, while being accompanied by a small JBL speaker, so as not to spoil anything.
The strong points of the Google Pixel 7a
An excellent camera phone A pleasant compact format A well-calibrated screen
Launched at 509 euros, the Google Pixel 7a is now priced at 399 euros at Boulanger. A JBL Go Essential speaker is also part of the package.
If, subsequently, the offer mentioned in this article is no longer available, please take a look below to find other promotions concerning the Google Pixel 7a. The table updates automatically.
Where to buy
Google Pixel 7a at the best price?
A smartphone that's super comfortable in photography
It is natural to start by talking about the photo capabilities of the Google Pidel 7a before anything else, as its sensor duo is one of its great strengths. Its module is therefore composed of a 64 Mpx main sensor and a 13 Mpx ultra-wide-angle sensor. On the front, there is a 13MP selfie sensor.
The main sensor, for its part, offers shots with very pleasant colorimetry and excellent sharpness. It's simply difficult to do better in this price range, that's saying something. Special mention also for the truly stunning x8 zoom, a quality that is rarely found on the market. The portrait mode is just as impressive, and the ultra wide angle is decent. Remember that the quality of the Google Pixel 7a's photos owes a lot to the brand's efficient algorithm, which optimizes the rendering of each shot after capturing them.
A Pixel Experience as enjoyable as ever
Regarding its design, the Google Pixel 7a resembles its predecessor, the Pixel 6a, but fortunately it is more advanced in its design, and even thinner. Above all, it is a model that will delight fans of compact smartphones with its "only" 6.1-inch screen. However, we regret the overly thick borders surrounding this screen. The latter fortunately makes up for it with its AMOLED panel in Full HD+ definition (2,400 x 1,080 pixels) whose refresh rate is capable of varying between 60 and 90 Hz, while its predecessor capped at 60 Hz. We are also entitled to good brightness, but the color rendering is a little disappointing, the DCI-P3 spectrum being only 75% covered.
On the power side, the smartphone has a Google Tensor G2 chip, which is found on the other more premium models in its range. It offers very good performance, both on a daily basis and in play. The Pixel Experience interface, always just as pleasant, is also included with Android 13. Exclusive features such as the magic eraser and automatic transcription of audio recordings or even its great fluidity are part of its great strengths. Finally, in terms of autonomy, the Pixel 7a shines less since it will not last much more than a day on a single charge. Compatible with a charge of only 18 W, the smartphone will go from 5% to 100% charge in exactly 112 minutes, which is far too long…
To find out even more, don't hesitate to read our full Google Pixel 7a review.
8 /10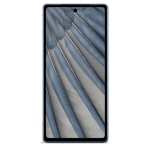 Black Friday 2023: so you don't miss any offers!
Black Friday will officially begin on Friday, November 24, 2023, and lasts until Sunday evening. The next day, Cyber ​​Monday will take over for a single day, but before that, there is Black Week. This begins on November 17 and will close just before the launch of Black Friday.
Find our Black Friday selections by theme:
Find our Black Friday selections by merchant:
To ensure you don't miss any good deals from this event, here are some tips to adopt now so you don't miss any of the promotions we recommend:
Follow us on our X account (Twitter) @ArogedPromos dedicated only to good deals (remember to activate the bell to receive notifications in real time). Download our Aroged application (available on iOS and Android) to activate notifications from the "Good Deals" category and thus receive new articles related to Black Friday in real time. Subscribe to our Good Deals newsletter to be sure to receive advance offers (no more than one email per day, unsubscribe in one click, no distribution to third parties):
It's recorded ! Watch your mailbox, you will hear about us!
The data transmitted via this form is intended for Humanoid, the publisher of the Aroged site in its capacity as data controller. They will under no circumstances be transferred to third parties. This data is processed subject to obtaining your consent to send you by e-mail news and information relating to editorial content published on Aroged. You can object to these emails at any time by clicking on the unsubscribe links in each of them. For more information, you can consult our entire policy for processing your personal data. You have a right of access, rectification, erasure, limitation, portability and opposition for legitimate reasons to personal data concerning you. To exercise one of these rights, please make your request via our dedicated rights exercise request form.
Some links in this article are affiliated. We'll explaine everything here.